Green Beans with Caramelized Onions and Pecans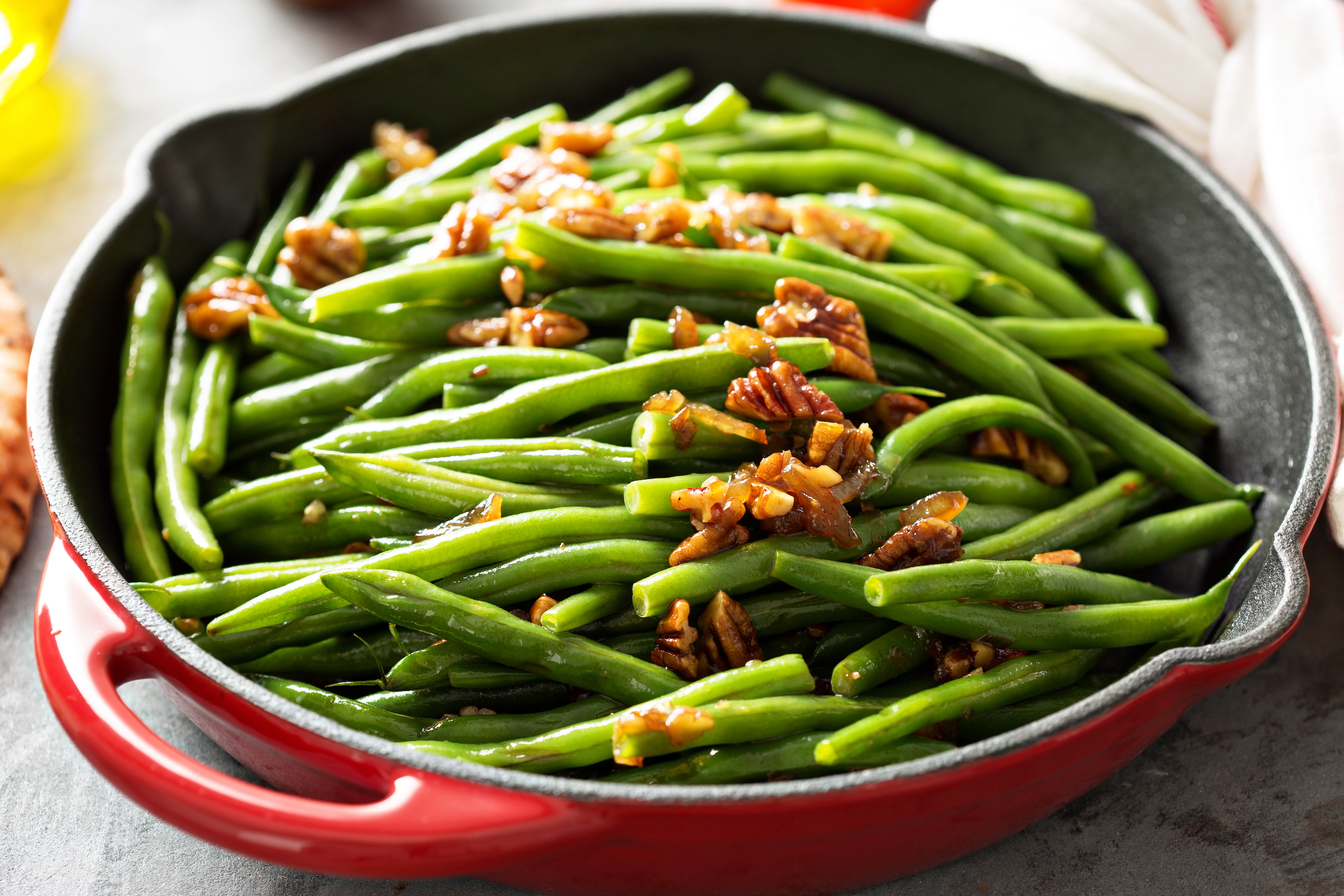 Ingredients
1 pound fresh Certified SC Grown green beans
1 tablespoon extra virgin olive oil
1 large Certified SC Grown onion
1/2 tablespoon unsalted butter
1/2 cup Certified SC Grown pecans, toasted & chopped
1/4 cup dried cranberries
39 Rue de Jean
---
Address
39 John St, Charleston, SC 29403, USA
Visit Website
---
Directions
Sauté onions over low heat in olive oil, stirring occasionally until the onions are dark brown – approximately 30 minutes.
Season caramelized onions to taste with salt and pepper.
While the onions cook, boil a large pot of water seasoned generously with salt. Boil the green beans for 2 minutes and strain.
Toss drained green beans with onions.
Transfer to serving dish and top with pecans and dried cranberries.
Recipe adapted from One Sweet Mess.
Visit CertifiedSCGrown.com to find in season produce for your next recipe.