Southside Smokehouse and Grille
American, BBQ, Chef Ambassador, Dine-In, Southern, To Go
(864) 457-4581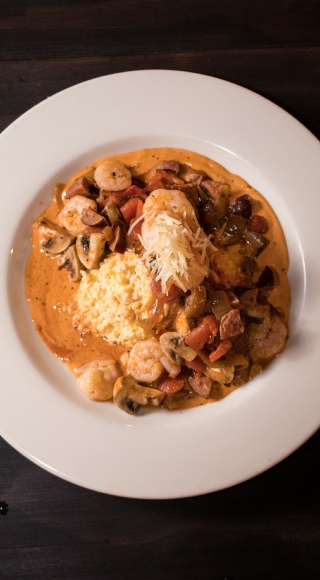 Address
726 South Howard Avenue
Landrum, SC 29356
Visit Website
About the Restaurant
At Southside Smokehouse, we specialize in traditional American comfort food with a twist. From NC style Barbecue to Louisiana Cajun and Creole dishes to other Southern Classics, like Fried Chicken or Shrimp n Grits, you are sure to find something that will please the palates of all your dining companions.  Chef Sarah McClure showcases weekly specials that are creative and eclectic. Specially prepared steaks, seafood, pasta, pizzas, sandwiches, tacos and more all make appearances on this frequently rotating menu.  Please call or check our facebook page for today's offerings or look through our photos for some examples of past creations.
---
Hours
Monday: 11:00 AM – 9:00 PM
Tuesday: 11:00 AM – 9:00 PM
Wednesday: 11:00 AM – 9:00 PM
Thursday: 11:00 AM – 9:00 PM
Friday: 11:00 AM – 10:00 PM
Saturday: 11:00 AM – 10:00 PM
Sunday: Closed
---
About the Chef
The restaurant business is in Sarah McClure's blood. It just took her a little while to figure that out. Her eventual epiphany was life-changing, launching her toward a culinary career that has earned her a place on the 2018 roster of South Carolina Chef Ambassadors. An initiative begun by former Gov. Nikki Haley, each year four chefs from across the state are selected to promote South Carolina's culinary heritage and local food culture through cooking demonstrations, guest appearances and educational programs. As executive chef and manager of 
Southside Smokehouse
, McClure is living a life she did not foresee as a young Wofford College art history student. Not only is she following in the footsteps of her restaurateur parents, but she's doing so in the hometown she swore she'd leave one day. Though harsh financial realities compelled her to leave school and seek out restaurant work, it soon became clear she was on her way to embracing her destiny.