The Swamp Fox at Francis Marion Hotel
Dine-In, Lowcountry Cuisine, Seafood, Southern, To Go
(843) 724-8888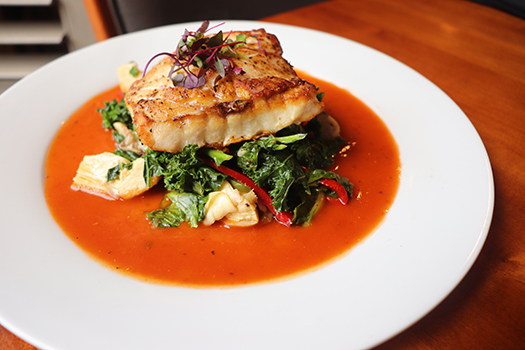 Address
387 King Street
Charleston, SC 29403
Visit Website
About the Restaurant
The Swamp Fox Restaurant and Bar, named for Revolutionary War hero general Francis Marion, features classic Southern cuisine for breakfast, lunch and dinner. Executive Chef Simon Andrews and Restaurant Chef Phil Gaulin create regional specialties that emphasize farm to table practices using locally grown fruits and vegetables with respect to the traditional beloved flavors and techniques of the Old South.
Known for its award-winning Shrimp and Grits, The Swamp Fox Restaurant and Bar overlooks historic Marion Square Park and is popular with both locals and visitors to Charleston. Guests can enjoy live jazz piano Thursday, Friday and Saturday nights while sipping cocktails in the casually elegant surroundings.
The restaurant also has a private dining room, the Parkview, which seats thirty and overlooks King Street and Marion Square Park. The intimate space is perfect for private events and small parties.
---
Hours
Monday: 7:00 AM – 9:00 PM
Tuesday: 7:00 AM – 9:00 PM
Wednesday: 7:00 AM – 9:00 PM
Thursday: 7:00 AM – 9:00 PM
Friday: 7:00 AM – 9:00 PM
Saturday: 7:00 AM – 9:00 PM
Sunday: 7:00 AM – 9:00 PM
---