Spotted Salamander – Richland St.
American, Café, Catering, Chef Ambassador, Curbside, Southern, To Go
(803) 556-2197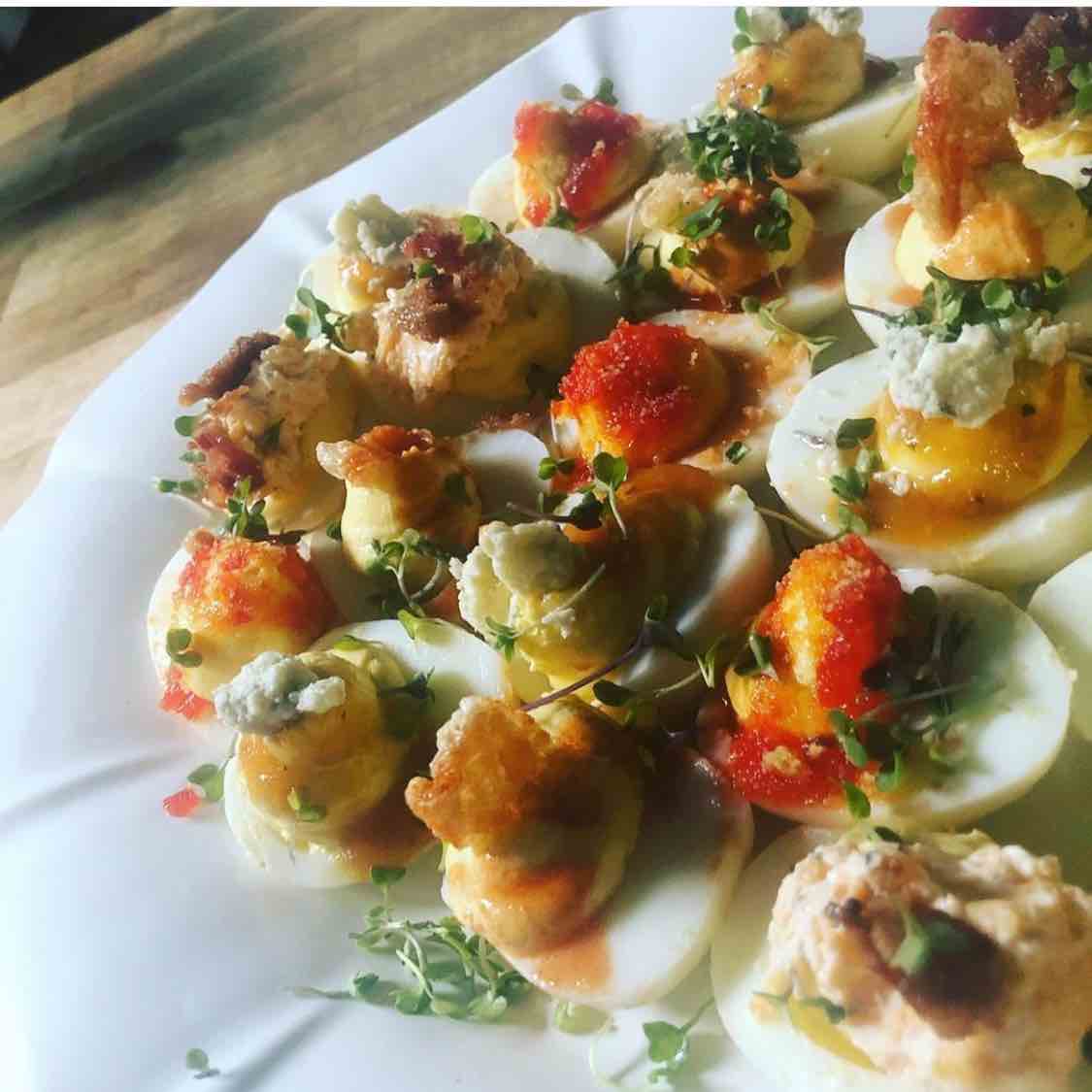 Address
1531 Richland Street
Columbia, SC 29201
Visit Website
About the Restaurant
Inventive southern cuisine catering throughout Columbia, South Carolina. At Spotted Salamander Catering we specialize in catering and focus on you and your event. We make everything from scratch and strive to use the freshest, highest quality local ingredients available while providing you with exceptional customized service.
---
Hours
Monday: 11:00 AM – 2:30 PM
Tuesday: 11:00 AM – 2:30 PM
Wednesday: 11:00 AM – 2:30 PM
Thursday: 11:00 AM – 2:30 PM
Friday: 11:00 AM – 2:30 PM
Saturday: Closed
Sunday: Closed
---
About the Chef
Southern roots run deep for Chef Jessica Shillato, a Kentucky native who carries on her family's culinary traditions at the 
Spotted Salamander
. While the Columbia café pays homage to Southern food craft, Shillato's creativity is in full force, resulting in classic dishes dressed with fresh accouterments that surprise and delight. Shillato honed her cooking chops at the former 
Charleston
 location of Johnson & Wales. Along with husband, Jake Wendling, she established Spotted Salamander in 2008 as a catering enterprise. The success of what she describes as a "boutique" catering service led to the opening of the café arm of Spotted Salamander—and the dining public has heartily approved. Shillato's use of seasonal local ingredients and imaginative twists on old Southern favorites like deviled eggs (topped with taste bud thrillers like country ham jam, Adluh cornbread crumbs, chicken chicharrones with hot sauce and more), have earned her legions of fans and a spot on the 2019 roster of South Carolina Chef Ambassadors. As part of the initiative begun by former Gov. Nikki Haley, each year chefs from across the state are selected to promote South Carolina's culinary heritage and local food culture through cooking demonstrations, guest appearances and educational programs.