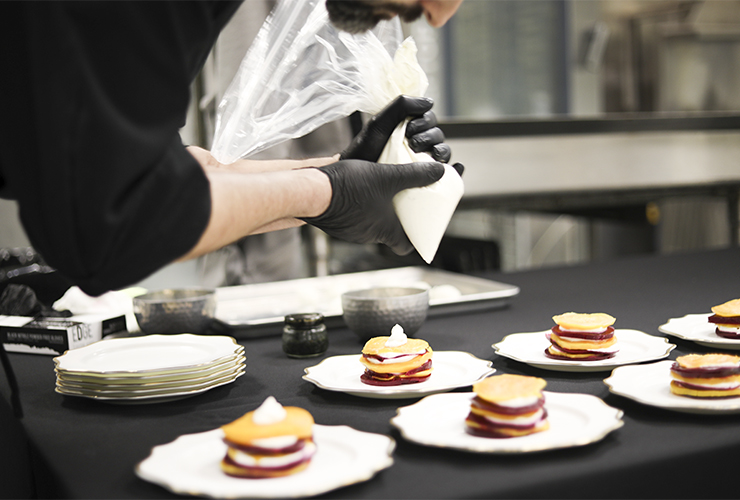 Address
100 East Exchange Boulevard
Columbia, SC 29209
Visit Website
About the Restaurant
In 1982, our founder Jimmy Stevenson began a small company with deep Southern roots and a philosophy that demanded the best. This philosophy continues today and is undoubtedly why Southern Way is now one of the largest, most successful, and most sought after catering companies in this area.
Southern Way is proud to be celebrating over 30 years of catering events from intimate dinners to elegant wedding receptions to large corporate galas. We have catered for as few as eight people and as many as 8,000! We have catered for Governors of South Carolina, Vice Presidents, and Presidents of the United States. Columbia Metropolitan readers have selected Southern Way as "BEST OF COLUMBIA" in the caterer's category for ten consecutive years.
Southern Way brings to the table delicious Southern cuisine enhanced by the best in fine dining service. We specialize in off-site catering anywhere in the Southeast with a fully-equipped mobile catering kitchen. Our talented and experienced team can execute the most challenging catering event or the simplest.
Southern Way's philosophy is to provide the client with the most delectable food, the most attentive service, the most memorable presentations, and the most pleasurable event experience.
---
Hours
Monday: 8:30 AM – 5:00 PM,
Tuesday: 8:30 AM – 5:00 PM,
Wednesday: 8:30 AM – 5:00 PM,
Thursday: 8:30 AM – 5:00 PM,
Friday: 8:30 AM – 5:00 PM,
Saturday: Closed,
Sunday: Closed
---