Hook & Barrel
Dine-In, Online Ordering, Seafood
(843) 839-5888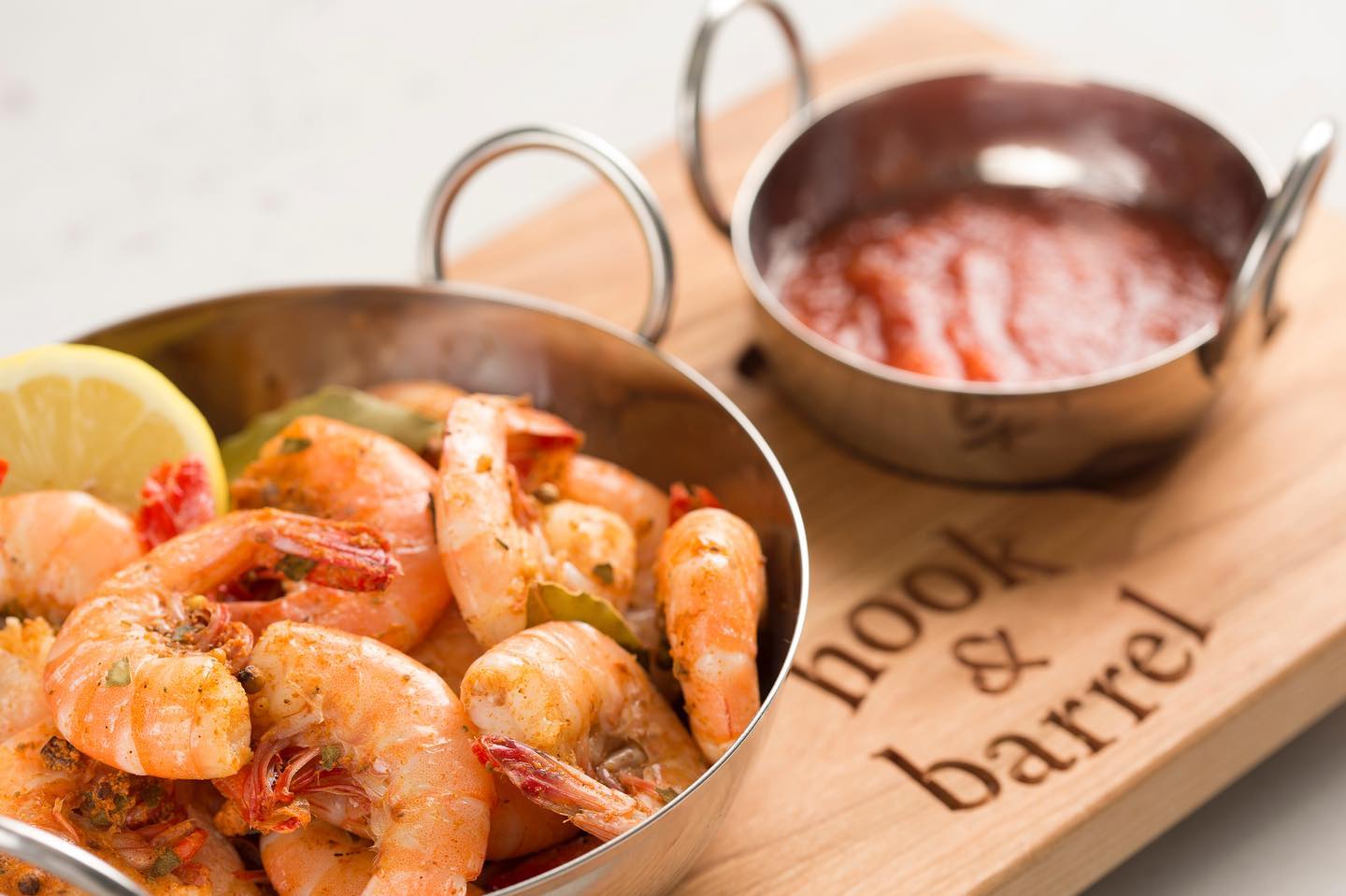 Address
8014 North Kings Highway
Myrtle Beach, SC 29572
Visit Website
About the Restaurant
Hook and Barrel believes that seafood should be served fresh and full of flavor here on the coast. It's the place where you'll find fresh seafood each course of the dinner menu, including a she crab soup prepared right in front of you at the steam galley. It's all at Hook and Barrel in a fresh take on dining, where we take pride in providing you with distinctive, sustainable seafood dishes and local produce in an ethereal, eco-friendly restaurant that's kind to Mother Earth from the kitchen to the front of the house.
Hook & Barrel is dedicated to reducing our environmental impact to provide a better future for our planet. We are committed to sourcing only the most sustainable products available and cooking with the most environmentally-friendly equipment to create a cleaner, safer place to work and visit.
Hook & Barrel. One nibble and you'll be hooked.
---
Hours
Monday: 4:00 – 9:00 PM
Tuesday: 4:00 – 9:00 PM
Wednesday: 4:00 – 9:00 PM
Thursday: 4:00 – 9:00 PM
Friday: 4:00 – 9:30 PM
Saturday: 4:00 – 9:30 PM
Sunday: Closed
---