FARM
American, Catering, Chef Ambassador, Dine-In, Lowcountry Cuisine, Patio Dining, Private Dining, Southern, To Go
(843) 707-2041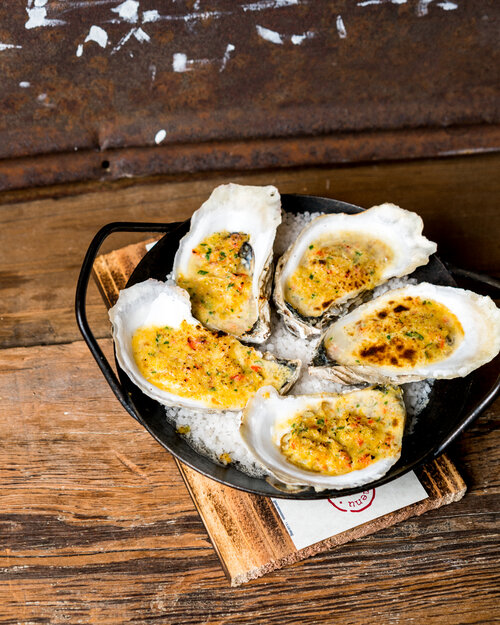 Address
1301 May River Road
Bluffton, SC 29910
Visit Website
About the Restaurant
Our culinary team is continually evolving the menu, taking inspiration from the seasonal bounty of local produce, cultural traditions from around the world, and contemporary culinary ideas.
---
Hours
Monday: 5:00 – 9:00 PM
Tuesday: 5:00 – 9:00 PM
Wednesday: 5:00 – 9:00 PM
Thursday: 5:00 – 9:00 PM
Friday: 5:00 – 10:00 PM
Saturday: 5:00 – 10:00 PM
Sunday: 10:00 AM – 2:00 PM, 5:00 – 9:00 PM
---
About the Chef
Chef Brandon Carter has built a career highlighting the culinary contributions of others, namely the growers, fishers, harvesters and other local food purveyors who supply the larder at 
FARM 
in Bluffton. With a menu built solidly on the farm-to-table philosophy, he now finds himself in the spotlight. Named a 2019 South Carolina Chef Ambassador, Carter is more than qualified to represent the state as a culinarian and supporter of local farming communities. The program, an initiative begun by former Gov. Nikki Haley, promotes South Carolina's culinary heritage and local food culture through the selection of chefs, who spend the year making guest appearances and presenting cooking demonstrations and educational programs. Carter's experience as a chef was gleaned in such notable kitchens as Inn at 
Palmetto Bluff
, where he was named chef de cuisine in 2011, and the Ritz-Carlton Naples in South Florida, where he was chef de partie and chef de cuisine from 2004 to 2008. He worked his way up from sous chef to chef de cuisine at Mumbo Jumbo Bar and Grill in Atlanta, a stint that provided firm footing for his culinary path.