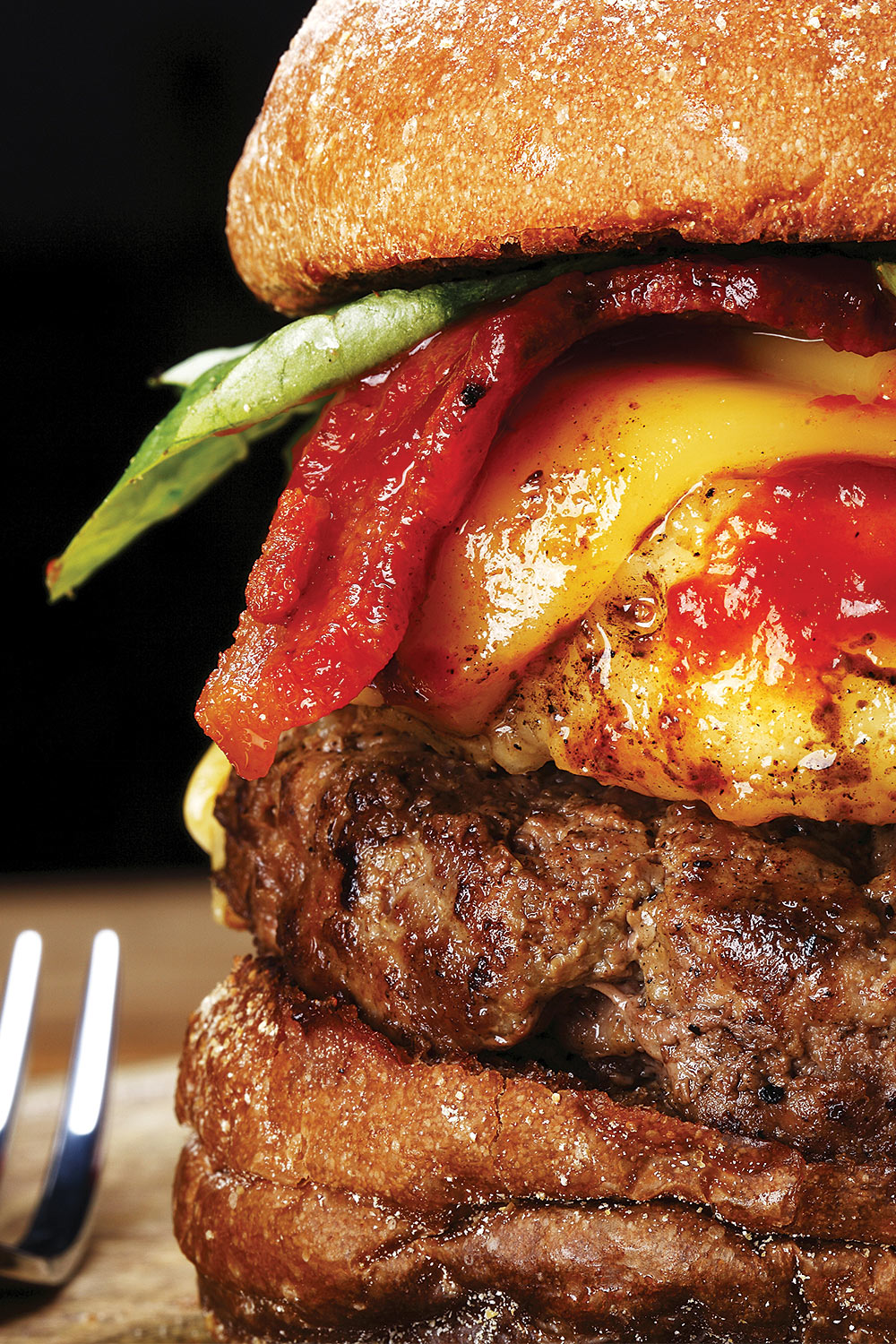 Ingredients
Yield: 4 burgers
2 lbs ground beef
salt & pepper
4 buns
1/2 cup pimiento cheese
4 Tbsp bacon jam
1 large tomato, cut into 4 equal size slices
1 small head butter lettuce
---
Directions
Form ground beef into 4 equal size patties. Season with salt & pepper. On a high temperature grill, place 4 burgers and cook for 3-4 minutes on each side. These will be medium. Remove from grill and allow to rest for 1-2 minutes.
To clean the butter lettuce:
Wash head of butter lettuce
Remove stem and separate individual leaves.
To Plate:
Top each burger with 2 Tbsp of pimiento cheese.
On each bottom bun, spread 1 Tbsp of bacon jam.
Place burger on top of bottom bun.
Top burger with sliced tomato & 2 pieces of butter lettuce, and finish with top of bun.