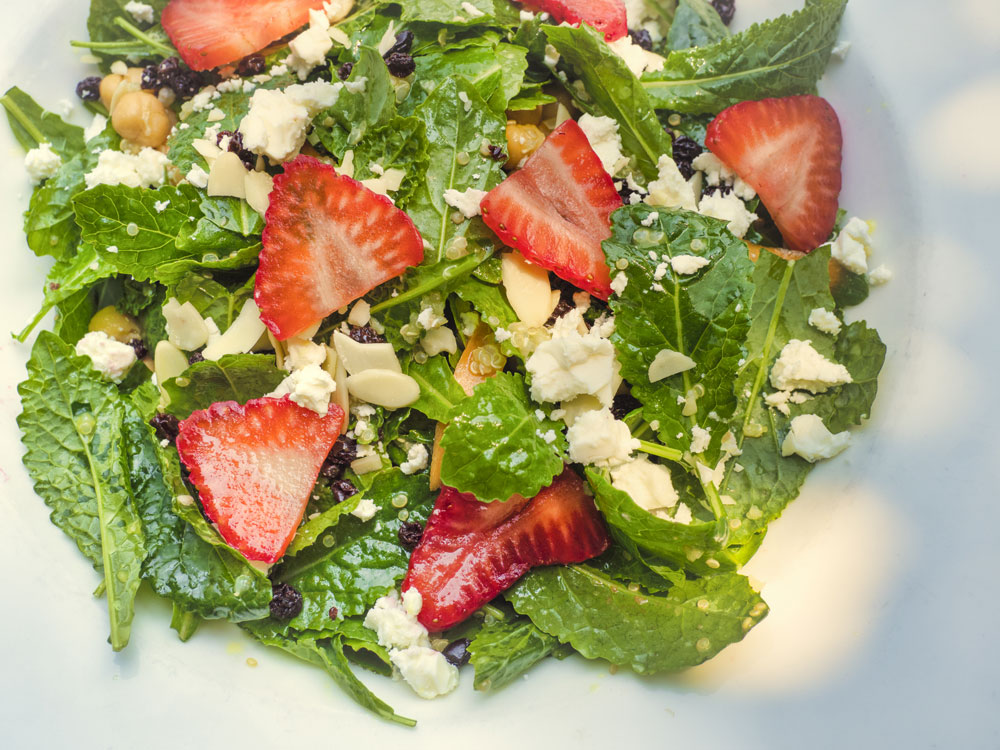 Ingredients
1/3-1/2 bunch of Certified SC Grown kale [2-4 cups chopped]
2 TBSP extra virgin olive oil
pinch of salt
1 cup Certified SC Grown strawberries, chopped
1/4 cup crumbled feta
1 cup Certified SC pecans
Balsamic vinegar and olive oil, to taste
10 Certified SC Grown asparagus spears, blanched+ chopped
---
Directions
After washing and drying your kale, remove the ribs/stem from each kale leaf.
Tear or chop the kale into bite-sized pieces.
Pour a little olive oil in your hands and work your way through the kale, massaging the leaves until they darken in color and tenderize.
Finish it off with a pinch of salt and combine with strawberries, pecans, and asparagus.
Drizzle with balsamic vinegar and olive oil.
Top with feta and dig in!