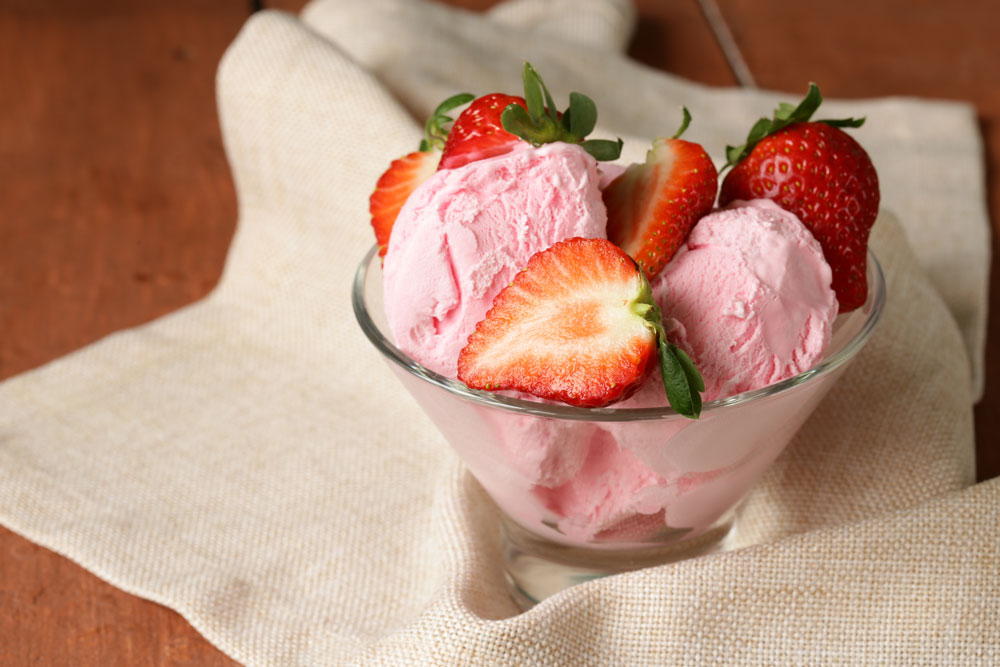 Ingredients
2 cups heavy whipping cream
1 (14 oz) can sweetened condensed milk
1 pound of Certified SC Grown strawberries, mashed
(optional) red food coloring to achieve a brighter pink color and few slices of strawberry for garnish
---
Directions
Mash strawberries in a bowl and set aside.
In large mixing bowl of stand-mixer or in a large bowl and using an electric hand mixer, add all the ingredients: heavy whipping cream, sweetened condensed milk.
Whip the heavy cream mixture on high speed until stiff peaks form (to prevent massive splattering, start out at a slower speed and as the cream thickens, increase the speed). Be careful not to over mix or "break" the whip cream mixture.
Pour the mashed strawberries into the mixture and gently fold in until combined. (Optional) for a brighter pink color, add a few drops of red food coloring into the mixture and gently stir.
Pour the whipped mixture into a freezer safe container. Top with a few slices of strawberries for garnish (optional). Cover and freeze for about 4-5 hours. In about 3-4 hours you can have a "soft serve" type ice cream. If you prefer a more firm texture, freeze for at least 5-6 hours or overnight.