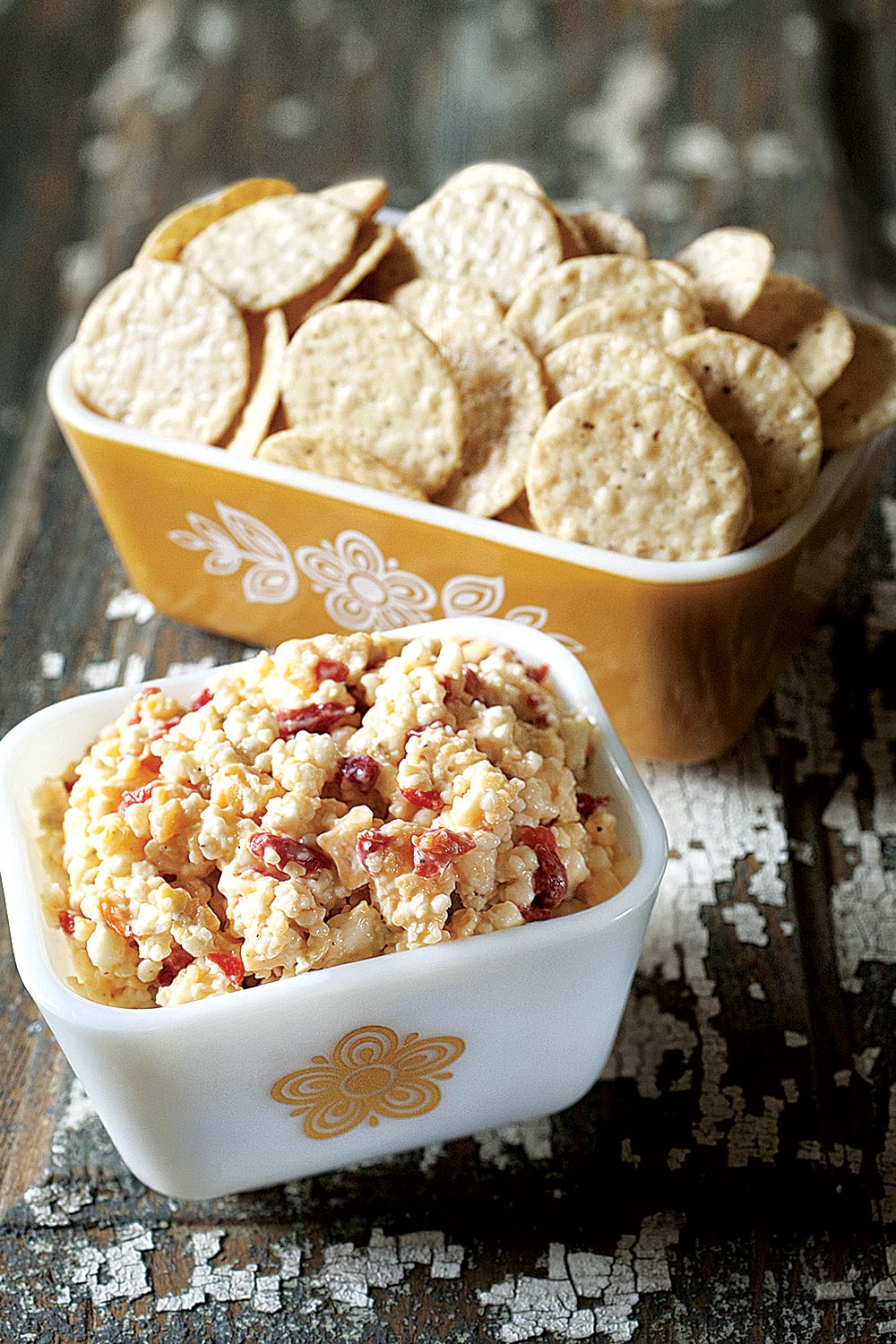 Ingredients
Fresh smoky 5 cheese pimento cheese, best served with warm bread and we love to garnish ours with crispy jalapeno bacon and fresh fried green tomatoes.
3 ounces cream cheese (soften to room temp)
1/4 cup grated sharp yellow cheddar cheese
1/2 cup grated sharp white cheddar cheese
1/2 cup grated Monterey jack cheese
1/4 cup grated smoked gouda cheese
1/4 cup Basic Remoulade
1/4 cup dukes mayonnaise
2 each small chopped roasted red pepper
2 ounces pimiento chopped, drained
1/4 teaspoon onion powder
1/4 teaspoon garlic powder
1/4 teaspoon paprika
2 dashes tabasco hot sauce
ground black pepper — to taste
---
Directions
In mixer combine Remoulade (store brand is fine, but homemade is always better), dukes mayonnaise (needed for the true south-ern flare), chopped roasted red peppers (canned is fine but re roast in the oven until semi dry), pimentos chopped and drained, onion powder, garlic powder, paprika, tabasco and to start a pinch of black pepper. Mix until well combined.Add in cream cheese until well combined. Remove bowl from mixer and hand mix yellow cheddar, white cheddar, Monterey jack and smoked gouda. (Recommend fresh grated) Refrigerate. Note: It takes 24 hours for the flavors to mature, wait to adjust seasoning.