Slow Cooker Beef & Sweet Potato Stew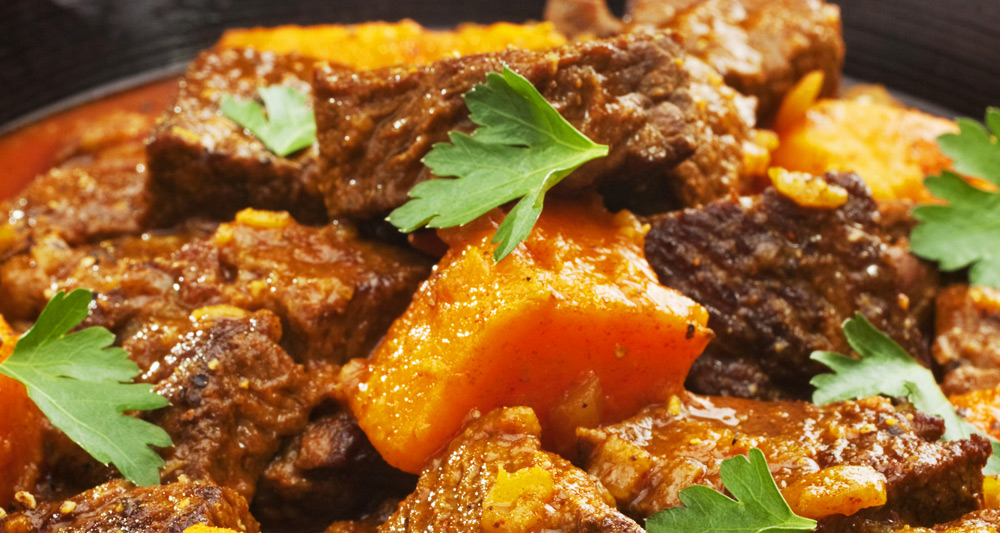 Ingredients
3 lbs of beef stew meat, diced into 1 inch cubes
1/3 cup Adluh® all-purpose flour
1 onion, chopped
4 garlic cloves, crushed
1 large Certified SC Grown Sweet Potato
8 red potatoes
2 large carrots
1 red pepper, deseeded and diced
1 ½ cups beef broth
14 oz. can diced tomatoes
1 beef bouillon cube, crushed
Salt and pepper to taste
---
Directions
Place the meat and flour into a slow cooker bowl. Stir to coat meat and add the rest of the ingredients. Mix well.
Cover and cook on low heat for 8-10 hours, or on high for 4-6 hours.
Taste test before serving, adding salt and pepper if needed.
Serve over white rice or mashed potatoes.