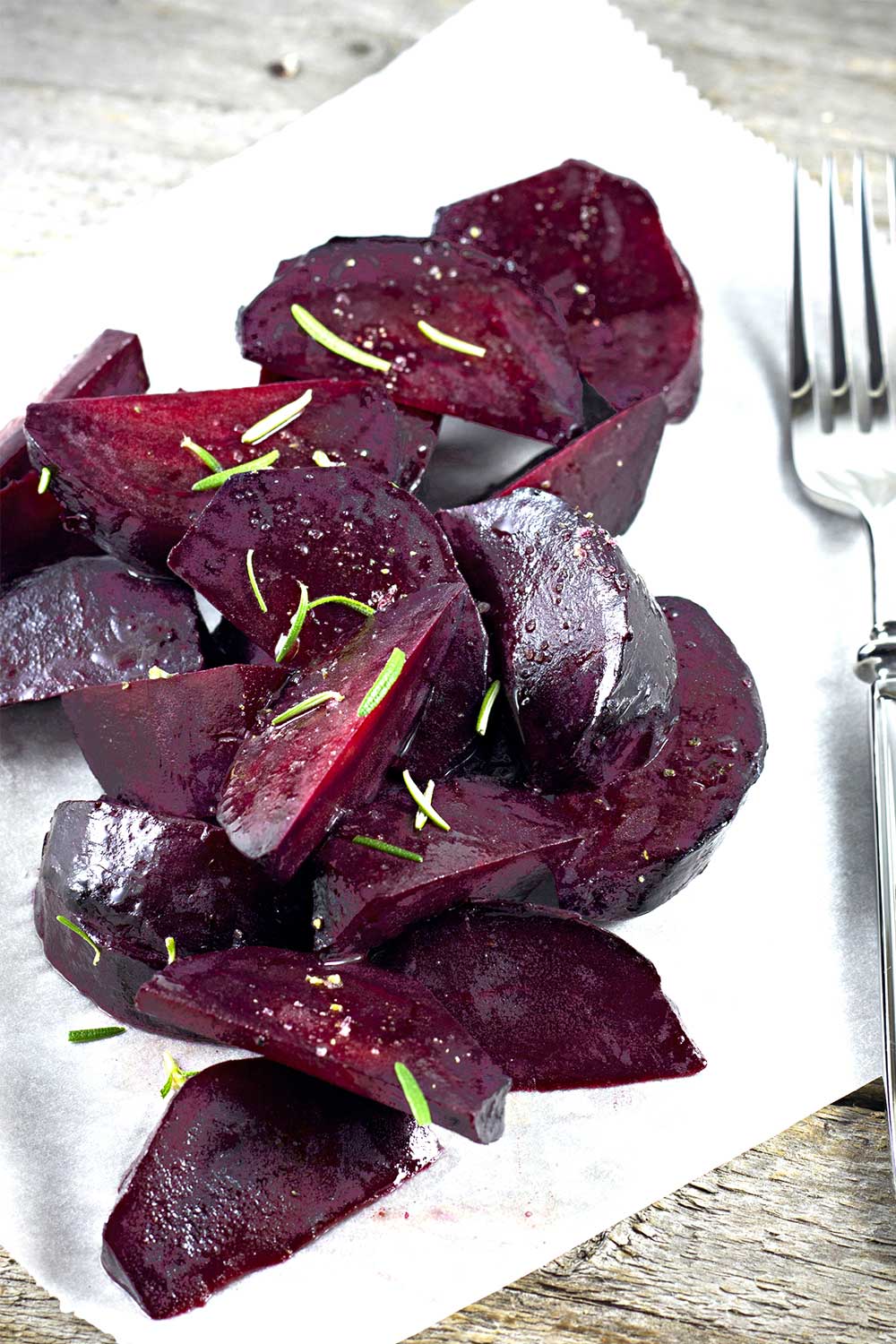 Ingredients
As with many root vegetables, Salt-roasting a beet is a fun and easy way to preserve its flavor, nutrients and color.
For Salt-Roasted Beets:
1-2 pounds of beets, washed thoroughly with skin and some stem root attached
225 grams (1 cup) water
6 egg whites
1250 grams kosher salt (about 8 cups; that's enough salt crust for about 1-to-2 pounds of beets)
---
Directions
Heat oven to 300 degrees. Line a baking tray with some parchment paper.
In large bowl, combine water & egg whites; start whisking them to a slight froth. Slowly add the salt; it should start to resemble wet sand.
Take your wet sand and make little beet snowballs, packing the mixture tightly around the beets. Place covered beets on the baking tray.
Bake in oven for about two hours. Remove from the oven and let cool.
Break open the salt shell, peel the beets (the peel should come off easily by hand), cut as you like.