Roasted Tomato, Corn and Boiled Peanut Salad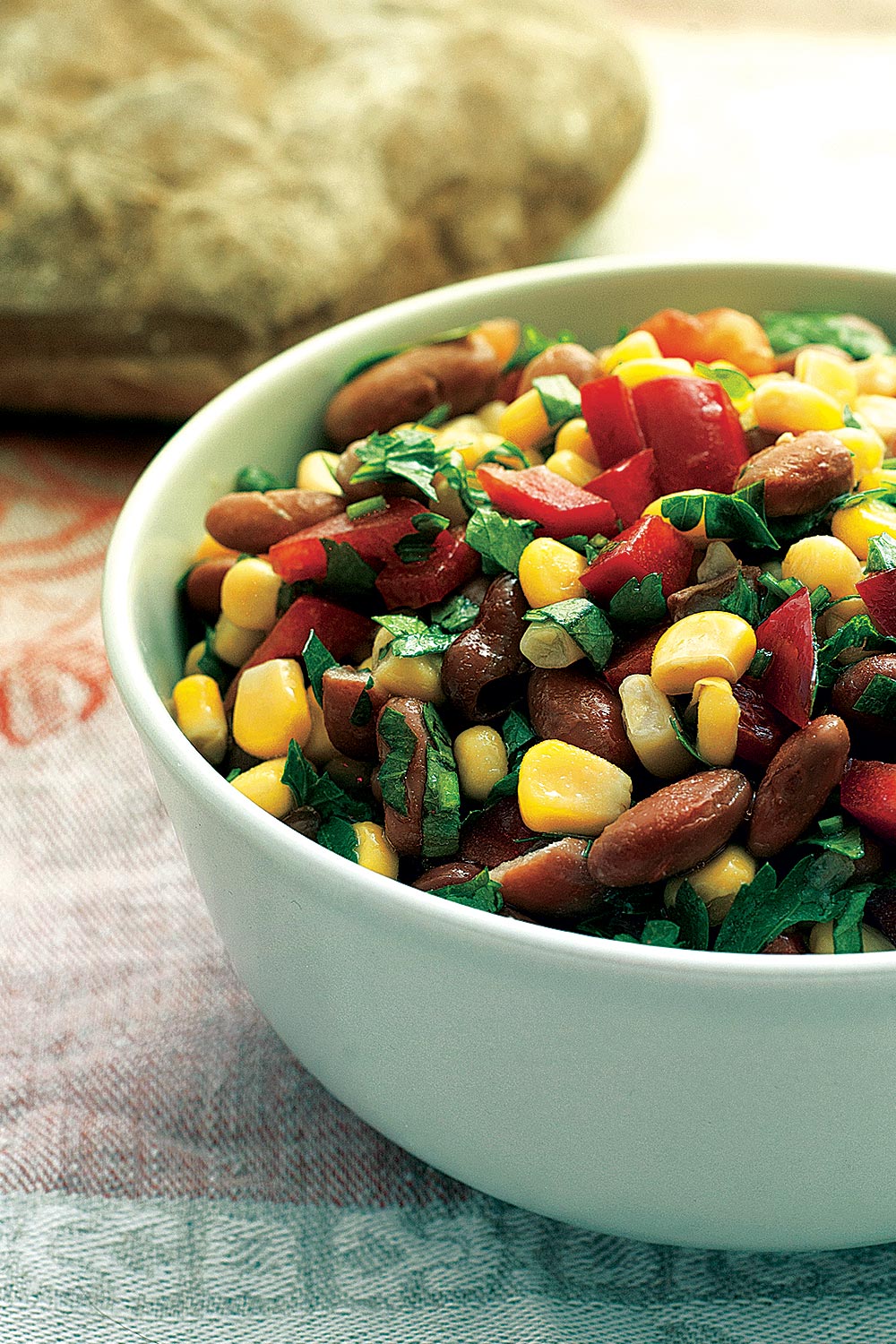 Ingredients
For the Tomatoes: 5 each
1 cup olive oil
½ cup balsamic vinegar
10 cloves garlic mashed
3 ea shallots minced
1 bu Basil ( chopped )
1 bu Parsley (chopped )
1 bu Chives ( chopped )
Salt and Pepper to taste
For the Corn: 3 ea
For the dressing: 1 ½ qt
1 cup chopped parsley
1/3 cup fresh lemon juice
¼ cup tarragon vinegar
1 qt Hellman's mayonnaise
2 cups sour cream
6 ea cloves garlic (minced )
3 ea fillets anchovy ( paste )
¼ cup chives
TT Salt and pepper
Method:
Shuck, rinse off the corn silk.
Rub with olive oil salt and pepper
Either grill until charred on all sides or use your broiler on high or your gas burner.
When corn has cooled, remove from the cob and set aside.
---
Directions
Make the marinade:
Taste the marinade and adjust the seasoning.
Marinate the tomatoes over night.
Remove from the marinade (save for another day or strain and use as a dressing). On a ½ sheet pan with a roasting rack, place the tomatoes skin side down on the roasting rack with the sheet pan underneath.
Place in a 200 degree pre-heated oven and roast until the tomatoes are a quarter of the size. Be careful not to burn.
Peanuts:
Bring to a boil and cook until tender, which will take between 3 and 5 hours.
Let them cool in the water, and then remove from the water and shuck.
When finished shucking set aside in your refrigerator.
Chop all the herbs, juice the lemons, chop garlic, make the anchovy paste.
Mix all ingredients together and taste, adjust seasonings.
To assemble the salad:
Mix the corn, peanuts and tomatoes together.
Add enough dressing to just bind the ingredients together, season with salt and pepper, taste and adjust.
Garnish with picked herbs 1 oz of these herbs combined parsley, tarragon, chive sticks, chervil.
Plate and serve.