Roasted Balsamic Beets and Carrots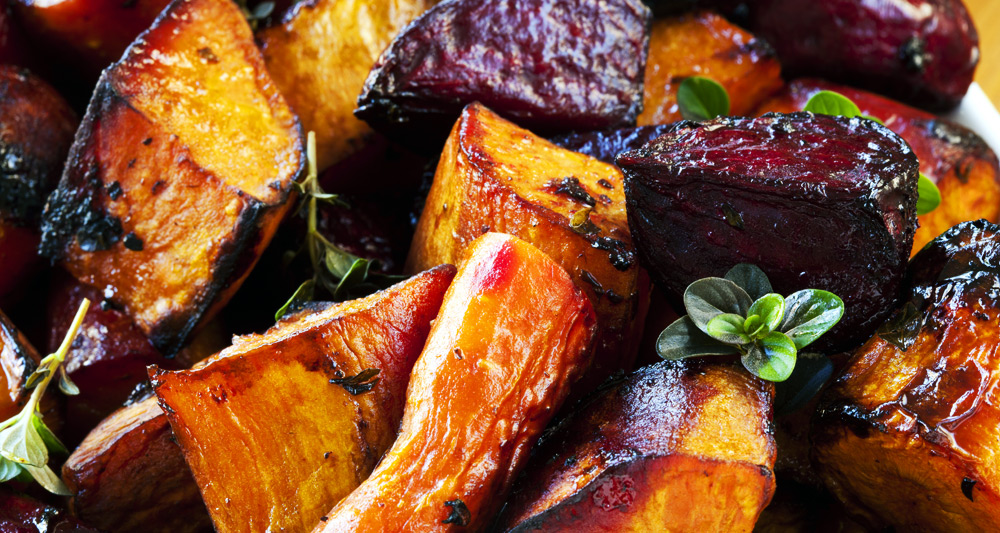 Ingredients
2 cups Certified SC Grown beets, cut into 1-inch pieces (about 4-5 medium beets)
2 cups fresh carrots, cut into 1-inch pieces (about 2-3 carrots)
1 tsp. olive oil
½ tsp. salt
1 tsp. ground black pepper
2 tsp. dried thyme
2 tbsp. balsamic vinegar
---
Directions
Preheat oven to 425°. Peel and cut the beets and carrots and place them in a large bowl. Drizzle with olive oil and add the salt, pepper, and thyme. Toss to coat.
Spread the vegetables on a baking sheet in a single layer. Bake in the preheated oven for 25-30 minutes, until the vegetables are tender and begin to wrinkle, tossing once halfway through cooking.
Place the vegetables back in the bowl, add the vinegar and toss to coat. Serve immediately.