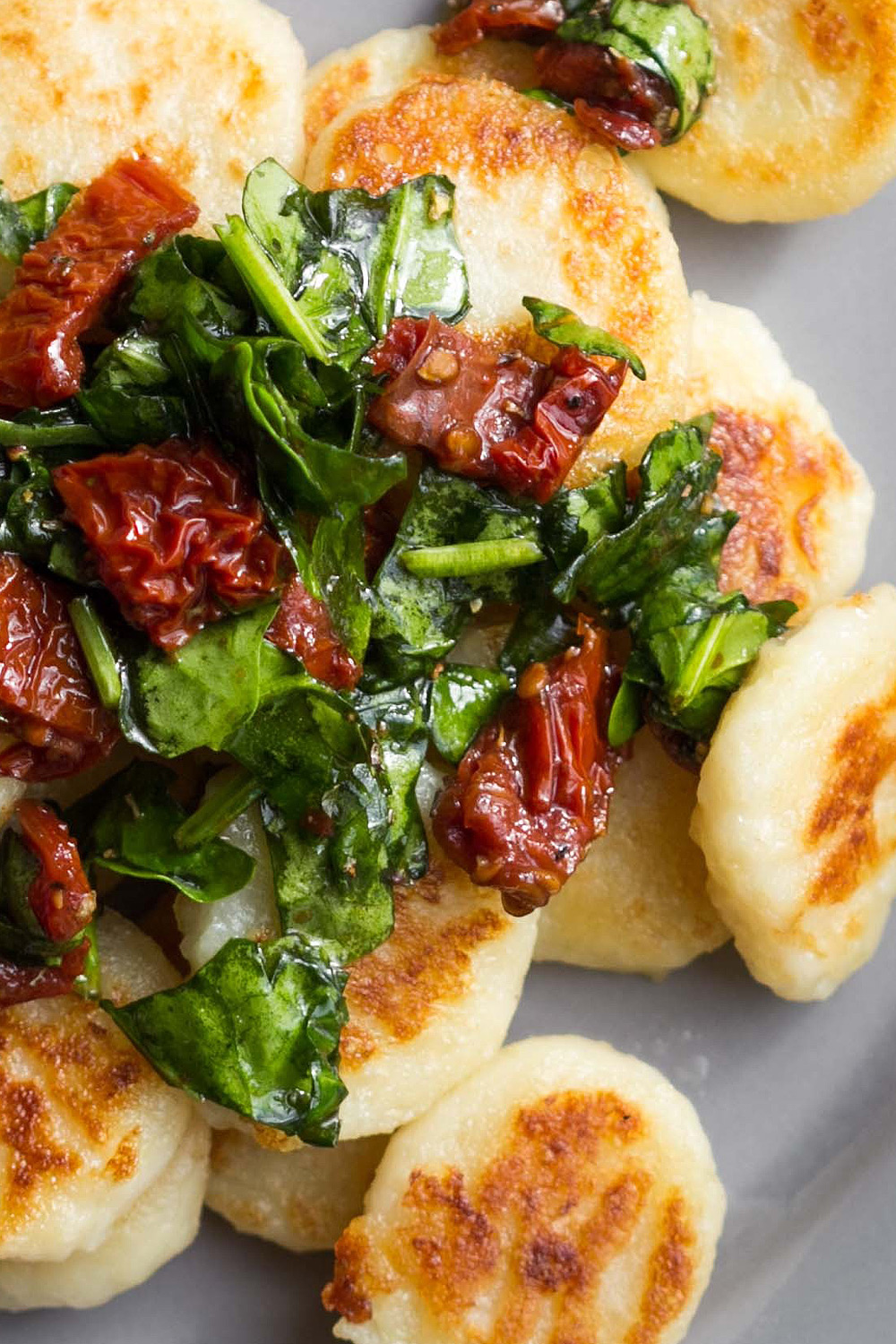 Ingredients
1 # russet potatoes roasted in the oven at 350f degrees
2 egg yolks
1 tablespoon olive oil
1 ¼ cup oo flour
¼ cup butter toasted pine nuts
1 cup mixed heirloom cherry tomatoes
1 cup basil puree (1 cup basil leaves, .5 cup olive oil pureed in blender)
---
Directions
Cook potatoes in the oven until they are fork tender. Let potatoes cool slightly and then cut in half and scoop out the innards and put in potato ricer. After potatoes are riced make a small well or circle.
Add the two egg yolks and a little bit of flour. Using a fork or fingers combine the egg, potato, flour mixture. The mixture will start to form a "dough" knead the dough and form a small ball. Make sure the dough is smooth and even. Cut the dough into four pieces and take one pieces and roll the mixture to form a long robe measuring 11-16"inches in length. Cut 1" pieces of the dough and roll into little balls.
Take the balls and roll down the back of a fork or using a gnocchi board create ridges in the dough that are designed to catch sauce. Once you have formed the gnocchi drop in small batches in salted boiling water. As soon as the gnocchi float they are done, use a slotted spoon to take off the heat.
Toss the gnocchi with olive oil and parmesan cheese and pine nuts. Place a spoonful of basil puree on the bottom of a large bowl. Top the puree with the gnocchi and finish the dish with fresh basil leaf, and grated pecorino Romano cheese.