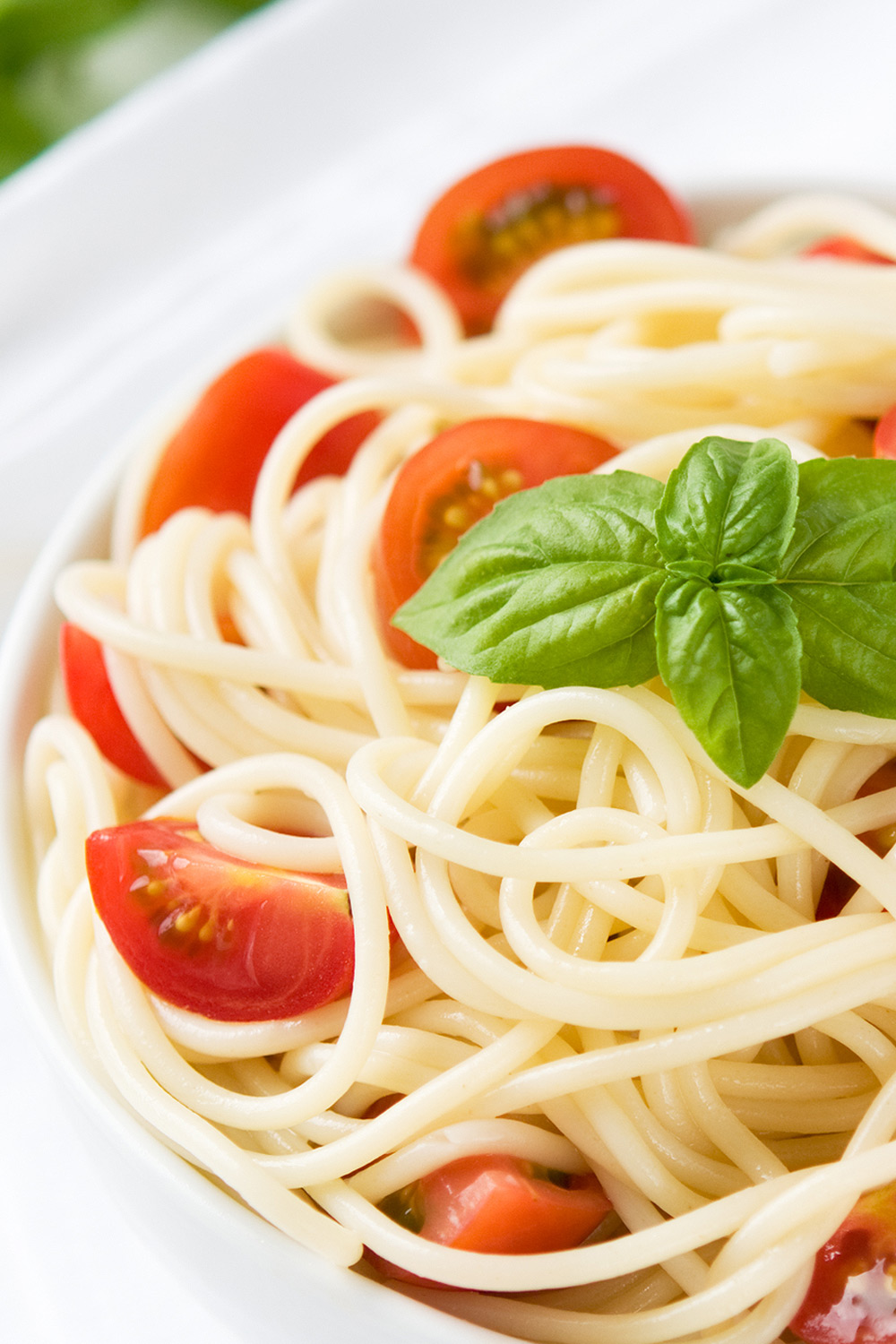 Ingredients
Pomodoro
7 yolk pasta
1 ¾ cup oo flour
6 egg yolks
1 large egg yolk
1 ½ teaspoon olive oil
1 tablespoon milk
Pomodoro Sauce
1 28oz can San Marzano Tomatoes
2 garlic cloves slivered with a truffle slicer or Japanese mandolin
2 tablespoons olive oil
½ cup finely chopped fresh basil
---
Directions
Put a large pot of salted boiling water on the stove for later use.
For the pasta using a traditional method of making pasta form a well with the flour and add all the eggs to the center with the olive oil and milk. Using a fork or the tips of your fingers combine the eggs with the flour a little bit at a time creating a smooth dough. After the dough has formed let rest for 30 minutes in the refrigerator. Pull the dough and let it come to room temperature before you start to knead the dough. Using a rolling pin roll out dough as thin as possible, if you have a pasta machine, start on the highest setting and finish on the second to lowest setting. Cut the pasta into long strips measuring .25 inches wide and 12-16inches long.
For the sauce, start by using a sauce pot with olive oil, add the garlic on low heat and gently heat the slivered garlic for 3 minutes . Add the canned tomatoes and using your hands or a wooden spoon mash the whole tomatoes into the sauce pot. Season with salt and pepper and if mixture is too acidic add a pinch of granulated sugar. Take the fresh pasta and put into pot of salted boiling water. Let cook for about 2 minutes or until desired texture is reached. Add the cooked pasta to the tomato sauce with 1 oz of pasta water. Cook on low heat and combine to full incorporate. Serve the pasta with fresh basil and grated pecorino Romano cheese.