Pimento Cheese Stuffed Southern Fried Chicken Breast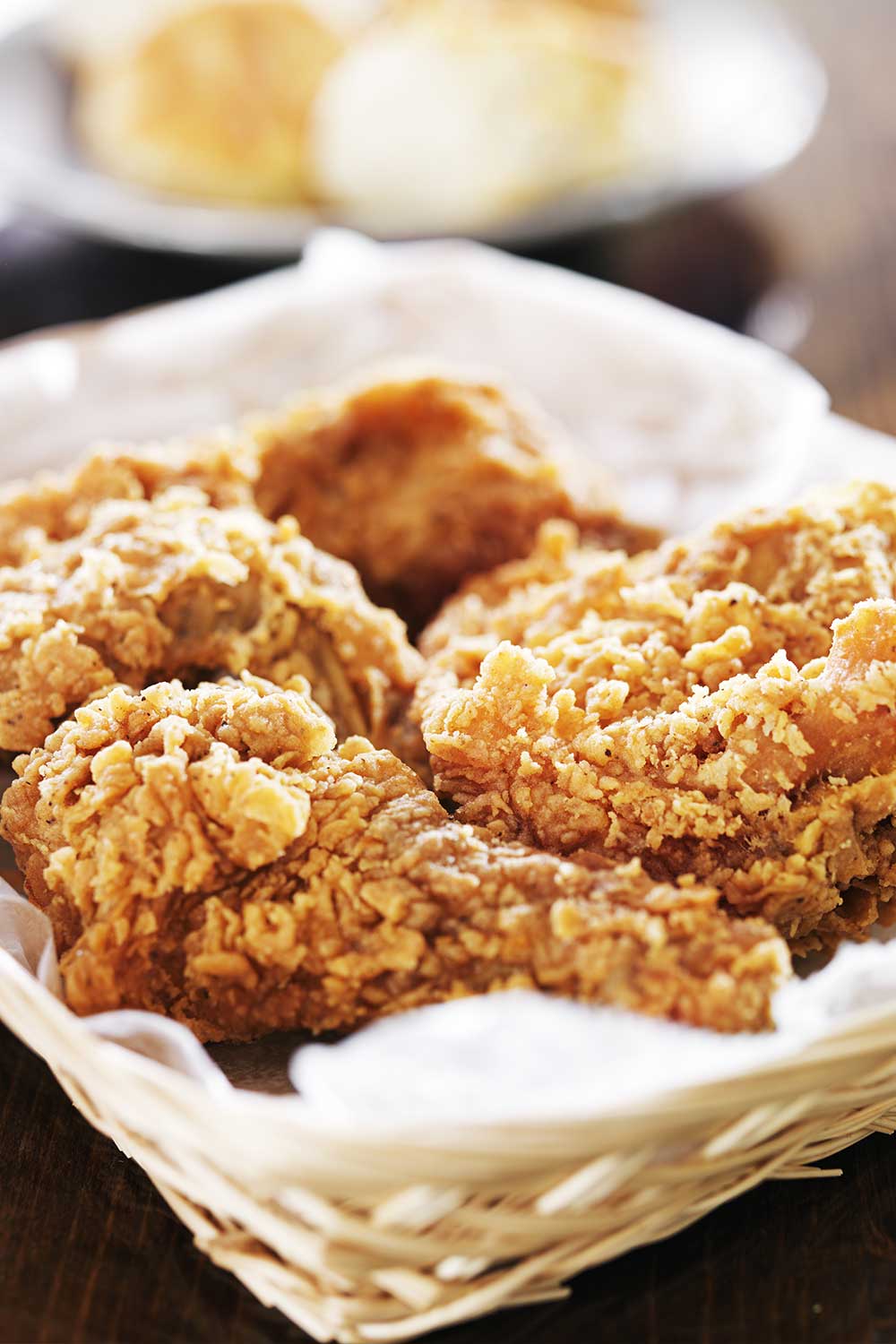 Ingredients
Pimento Cheese Stuffed Southern Fried Chicken Breast with Creamy Adluh Grits, Flash Fried W.P. Rawl Farms Collards
For the Chicken:
4 Boneless Skinless Chicken Breasts, pounded thin
½ cup shredded, Sharp Cheddar Cheese
2 tablespoons diced pimentos
1 tablespoon Hellmans mayo
Salt & Pepper to taste
pinch of sugar
For the Collards:
12 collard leaves
1 tsp. Red Wine Vinegar
Salt and Pepper to taste
For the grits:
2 cups whole milk
½ cup white stone ground Adluh grits
1/3 pound of unsalted butter
1 tablespoon chicken base
salt and pepper to taste
---
Directions
For the Chicken:
Spread a quarter of of Pimento cheese mixture on each piece of chicken. Roll the chicken pieces up, then roll each piece in the seasoned flour, then eggwash, then seasoned flour again. Place in hot fryer and cook approx. 8 minutes, can be finished in the oven if needed.
For the Collards:
Take stem out of each leaf. Stack about 5 leaves and roll tightly. Cut into very thin chiffonade. Place in hot skillet with butter. Cook for about two minutes moving frequently around pan. Add vinegar and salt and pepper. Coook to desired doneness, usually about 3 more minutes.
For the grits:
Heat milk and butter over medium flame in a sauce pot. Once butter is melted add grits stirring well for the first 4 minutes. Turn down flame and continue cooking for approx. 40 minutes ,stirring often. Add chicken base about ½ way through cooking. Salt and pepper to taste. Cook until soft grit.