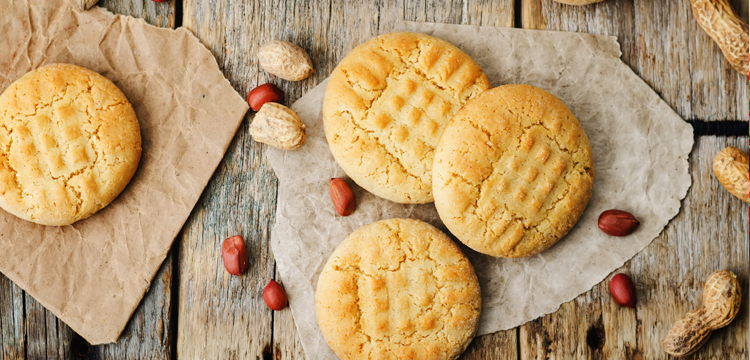 Ingredients
½ cup peanut butter (creamy or crunchy)
½ cup butter, softened
½ cup sugar
½ cup firmly packed brown sugar
1 large egg
1 tsp vanilla extract
1 ¾ cups Adluh® all-purpose flour
¾ tsp baking soda
½ tsp salt
---
Directions
Preheat oven to 375°.
In a large bowl, combine the peanut butter, butter, sugar, brown sugar, egg, and vanilla; beat with an electric mixer until light and fluffy.
In another bowl, mix together flour, baking soda, and salt. Stir into butter mixture until well-blended.
Shape dough balls into 1-inch balls. Place 3 inches apart on ungreased cookie sheet. Gently flatten each ball with a fork in a criss-cross pattern.
Bake for 8-10 minutes.