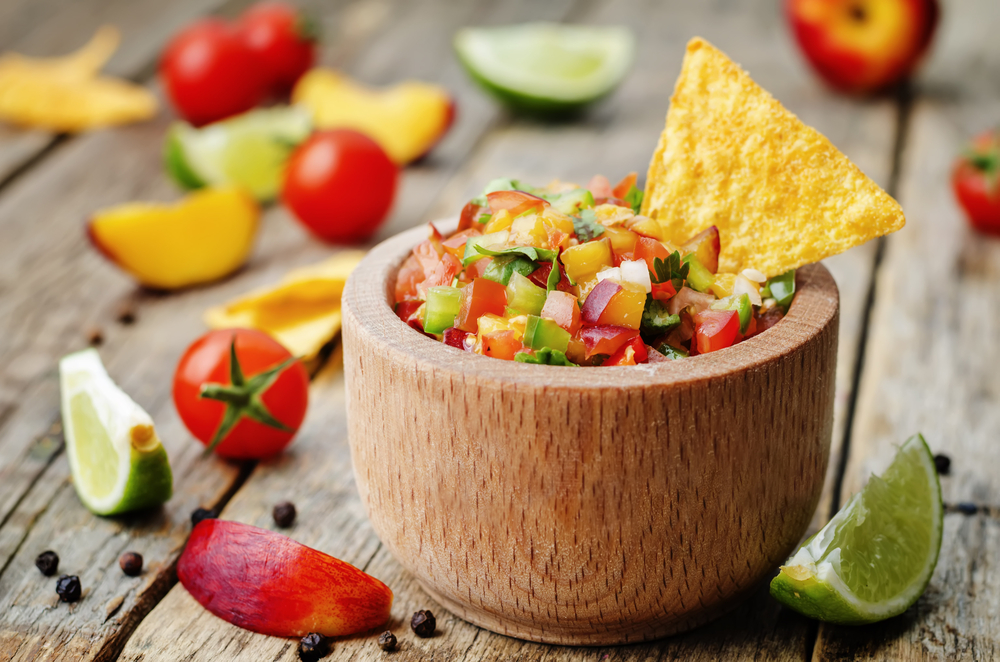 Ingredients
1½ pounds Certified SC Grown peaches, diced
1 pound Certified SC Grown tomatoes (about 3 large), diced
1 jalapeño, seeded and finely diced
1 small yellow onion, finely diced
½ bunch cilantro, chopped
2 Tablespoons fresh lime juice
1½ teaspoons salt
¼ teaspoon black pepper
---
Directions
Place diced peaches, diced tomatoes, jalapeño, onion and cilantro in a large bowl. Gently stir to combine.
Squeeze the fresh lime juice over the top and sprinkle with salt and pepper. Gently stir again to combine. Cover tightly with lid or saran wrap and place salsa in fridge for at least 2 hours to let flavors blend.
Serve with tortilla chips or over any Mexican food, chicken or beef!