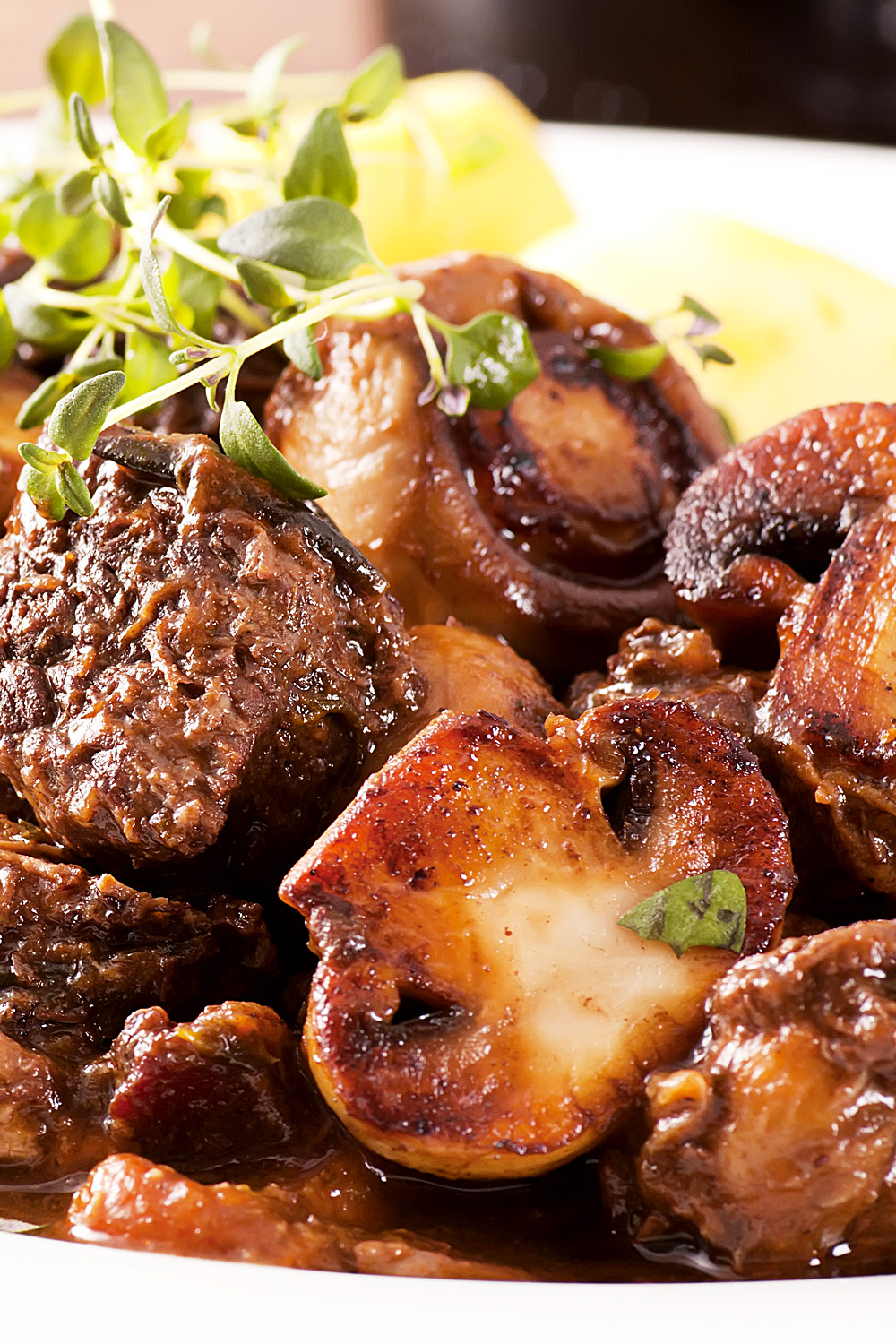 Ingredients
5lbs. sliced button mushrooms
1 stick unsalted butter
2T vegetable oil
3 shallot julienned
3 gloves garlic chopped
2 cups of heavy whipping cream
1 cup good red wine
2 oz. fresh thyme
1 oz. Worcestershire sauce
Equipment Needed:
4 quart heavy bottomed pot
Heat proof rubber spatula
---
Directions
Melt butter and heat oil in pot.
Sweat mushrooms, shallots and garlic until translucent.
Deglaze with red wine and Worcestershire sauce; add thyme and reduce by half.
Add half the cream and reduce again by half.
Add remaining cream, salt and pepper, reduce by half and use immediately.