Manchester Farms Quail & Dumplings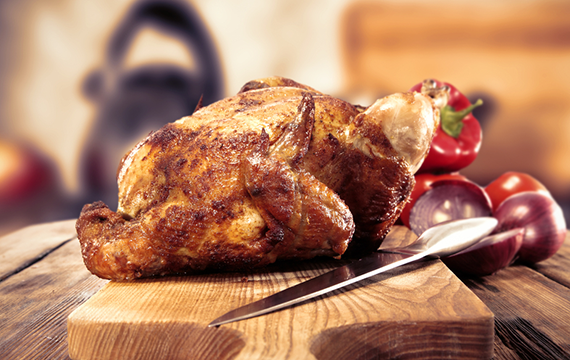 Ingredients
3 tablespoons unsalted butter

1/4 cup gluten-free flour

3 tablespoons each, small dice: carrots, celery, kale, onion

1 tablespoon minced fresh garlic

1 tablespoon minced fresh sage

1 tablespoon minced fresh rosemary

1 cup roasted diced quail 

Salt and ground black pepper to taste

1 1/2 quarts quail stock (or chicken stock)
Gluten-Free Spaetzle
1 cup gluten-free flour 

1/4 cup milk 

2 eggs 

1/2 teaspoon ground nutmeg 

1 pinch pepper 

1/2 teaspoon salt 

1 gallon hot water 

2 tablespoons butter 

2 tablespoons chopped fresh parsley
Juniper
Chef: Brandon Velie
---
Address
640 E Main St, Ridge Spring, SC 29129, USA
Visit Website
---
Directions
Heat the butter in cast-iron Dutch oven over medium-high heat. Add flour and stir often till it turns a caramel brown color. Add veggies and garlic and sauté for about 3 minutes. Slowly whisk in stock then add herbs and quail. Season with salt and pepper and allow to simmer for 15 – 20 minutes. Add dumplings (spaetzle) and serve.
For the Gluten-Free Spaetzle:
Mix together flour, salt, white pepper, and nutmeg. Beat eggs well, add alternately with the milk to the dry ingredients. Mix until smooth.
Press dough through spaetzle maker, or a large-holed sieve or metal grater.
Drop a few at a time into simmering liquid. Cook 5 to 8 minutes. Drain well.