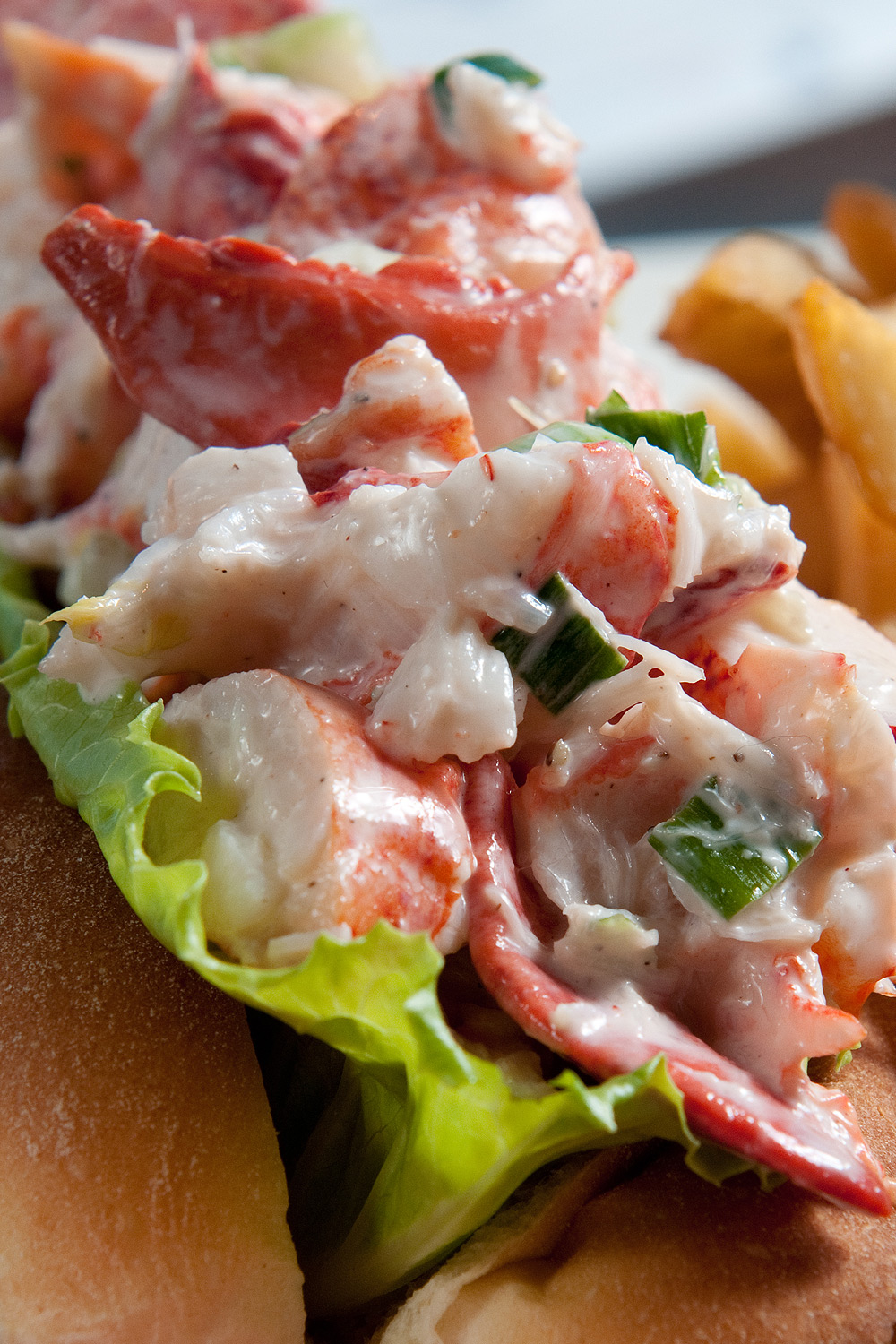 Ingredients
½ Granny Smith Apple (sliced thin and cut into triangles
1 watermelon radish (sliced paper thin and cut into triangles)
3 stalks for celery peeled and sliced on a hard "bias" cut
4 ounces of cooked Maine Soft Shell Lobster Meat
½ French baguette sliced into "rounds" brushed with brown butter
Crème Fraiche (recipe follows)
Fennel Leafs for garnish
1 tablespoon
---
Directions
Crème fraiche using a large mixing bowl start with ½ cup of sour cream, ½ cup of buttermilk, ½ cup of heavy cream, 1 teaspoon of lemon juice, salt, pepper, ½ bunch of chives finely minced.
Using a whisk slowly add each ingredient one at a time, being careful to not over whip but fully incorporate all ingredients.
For the lobster roll use a small sauté pan and gently heat the lobster meat with the butter and season with salt and pepper.
Using a grill brush, brush the baguette rounds with brown butter and grill till nice and golden brown.
Toss the celery in a small mixing bowl with crème fraiche. Season with salt and pepper.
Combine the radish and apples slices forming a nice uniform pile.
Using a slotted spoon top each piece of grilled bread with the warmed lobster meat.
Serve and enjoy!