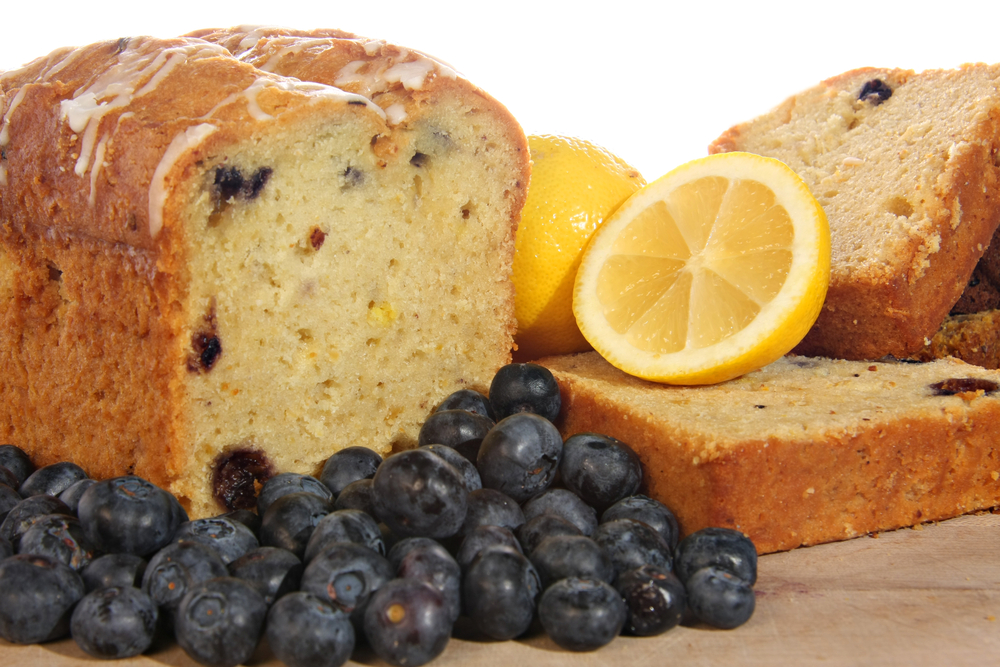 Ingredients
1 ½ cups all-purpose Adluh® flour
1 tsp baking powder
1 tsp salt
1/3 cup unsalted butter, melted
1 cup sugar
2 eggs
½ tsp vanilla extract
2 tsp fresh grated lemon zest
2 Tbsp fresh lemon juice
½ cup milk
1 cup Certified SC Grown blueberries
1 Tbsp all-purpose Adluh® flour
Lemon Glaze:
2 Tbsp butter, melted
½ cup powdered sugar
2 Tbsp fresh lemon juice
½ tsp vanilla extract
---
Directions
Preheat oven to 350° and line a 9 x 5 loaf pan with parchment paper (or lightly grease with butter).
In a medium bowl, whisk the flour, baking powder, and salt. Set aside.
With an electric mixer, blend together the melted butter, sugar, eggs, vanilla, lemon zest, and lemon juice. Mix until well combined.
While slowly mixing, add flour mixture and milk in two batched (some flour, some milk, then the rest of the flour and the rest of the milk). Stop mixing as soon as it's just combined.
Rinse off the blueberries, then in a small bowl toss the blueberries with 1 tablespoon of four.
Add the flour coated blueberries to the batter and gently fold into the mixture.
Pour batter in prepared pan and bake for 55-65 minutes. Cool bread in the pan for about 30 minutes, then move to a wire cooling rack.
Prepare glaze by whisking together the melted butter, powdered sugar, lemon juice, and vanilla. Pour glaze over the loaf.