Kale, Apple and Quinoa Salad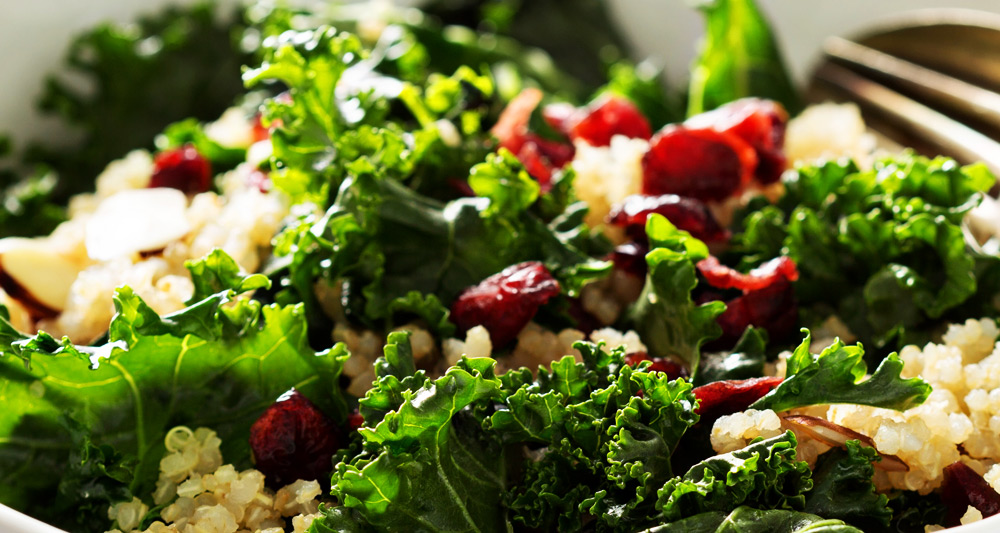 Ingredients
Salad
½ dry quinoa
6 cups Certified SC Grown kale, chopped with rubs removed
2 Certified SC Grown apples, chopped
1 cup walnuts
½ cup dried cranberries
4 oz. goat cheese, crumbled
Dressing
½ cup olive oil
¼ cup fresh lemon juice
2 Tbsp honey
1 ½ tsp Dijon mustard
Salt and pepper to taste
---
Directions
Cook quinoa according to directions on package and cool completely.
While quinoa is cooking, whisk together all of the dressing ingredients in a jar or bowl.
Add kale to salad bowl and pour ¾ of the dressing over kale and toss until evenly coated.
Cover bowl and chill for 15 minutes.
Remove salad from refrigerator and add apples, quinoa, walnuts and cranberries. Pour remaining dressing over salad and toss.
Add goat cheese and toss slightly.