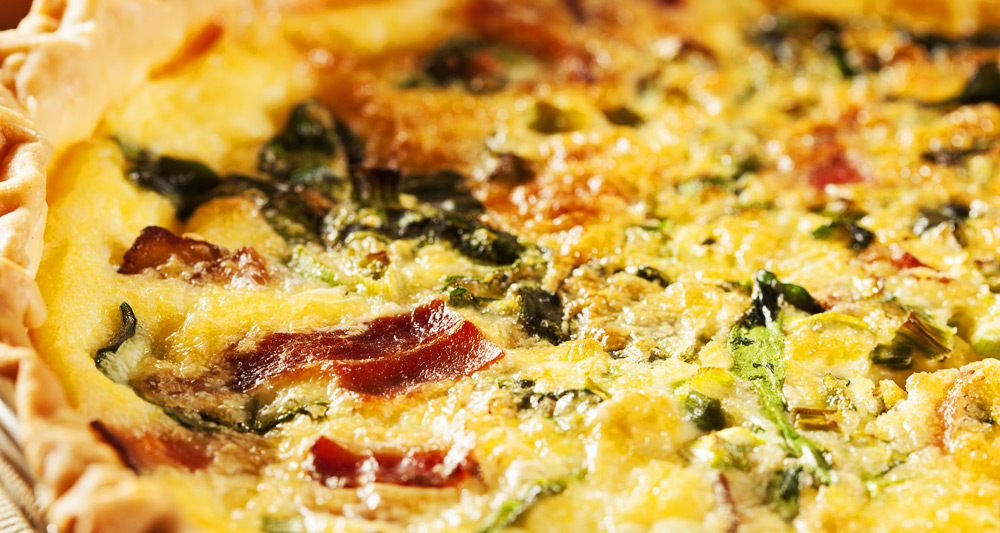 Ingredients
1 Dough for single-crust pie
4 oz. grated mozzarella cheese
1 cup Certified SC Grown kale
4 slices bacon, cooked and crumbled
3 eggs
¾ cup half-and-half
½ tsp. dry mustard
Salt and pepper
---
Directions
Preheat the oven to 375 ° and line a baking sheet with foil.
Roll out the dough and lay in into a pie pan, crimping for trimming the edges all around. Set the pie pan on the baking sheet.
Scatter the grated cheese on the bottom of the unbaked pie crust, then top with the cooked kale and bacon.
In a small bowl, whisk together the eggs, half-and-half, dry mustard, salt and pepper. Pour the egg mixture over the contents of the pie crust.
Bake the quiche for about 50 minutes, until the filling is set and the top of the quiche is light brown.