Hudson's Blackened Local Mahi Mahi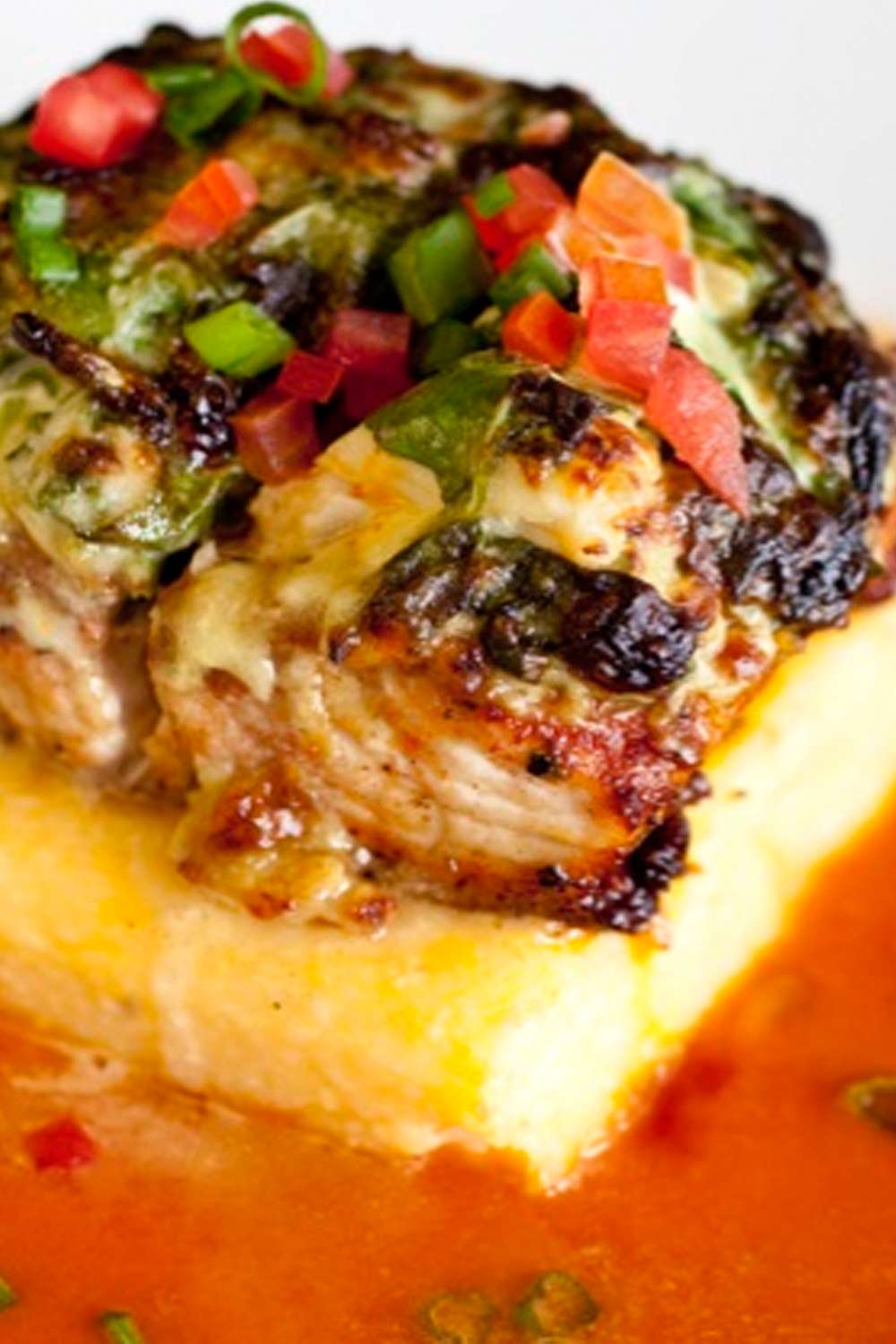 Ingredients
Hudson's Blackened Local Mahi Mahi with Spinach, Jumbo Lump Crab, and Parmesan crust Serves 4 Ingredients for Blackened Local Mahi Mahi
4 Mahi Mahi Filets, 7 oz each
Hudson's Blackening Seasoning (available at www.Hudsonsonthedocks.com)
2 oz fresh Jumbo Lump Crabmeat
1 cup Spinach
2 tbsp Mayonnaise
2 tbsp Parmesan
---
Directions
Method for Blackened Local Mahi Mahi
Preheat oven to 350°.
Lightly season with blackening season.
Sauté in pan on both sides for about one minute.
While fish is cooking, in a mixing bowl add mayonnaise, crab, spinach, and parmesan.
Remove fish from pan and place spinach mixture on top.
Cook in oven for about 8 minutes.
Method for Sauce, Tomato Coulis
Toss 3 vine ripe tomatoes in extra virgin olive oil and salt and pepper.
Then roast tomatoes at 350° for 20 minutes.
Roast 3 garlic cloves in extra virgin olive oil for about 15 minutes.
Let cool and put into blender with tomatoes.
Add 1/4 cup of chicken stock and 1/4 cup of cream.
Blend until smooth.
Put on bottom of the plate, and then add fish and crust.