Horseradish Beetroot Crust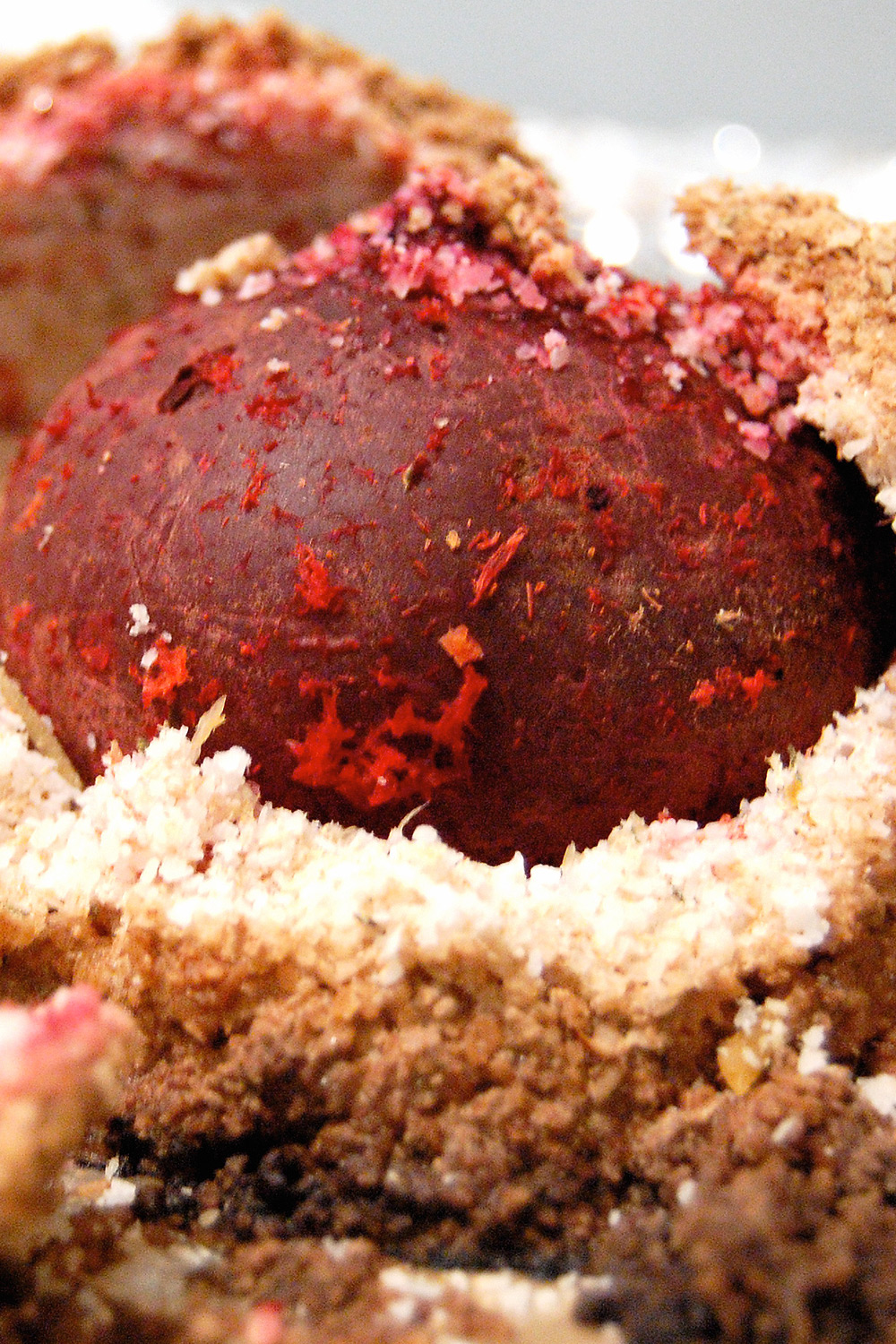 Ingredients
2 small red beets roasted with olive oil and salt and pepper
1 tablespoon prepared horseradish
1 cup panko bread crumbs
¼ bunch of rosemary chopped
---
Directions
Start by roasting beets in an oven preheated to 350F for 20-35 minutes, or until beets are fork tender.
Cool beets completely, and then peel, chop and place in food processor. Add the bread crumbs, rosemary and horseradish. Puree the mixture, making sure to scrap the sides to make sure all ingredients are incorporated.
Take the mixture and spread thin on a baking sheet and dry out in the oven at 200 degrees for 2-3 hours.