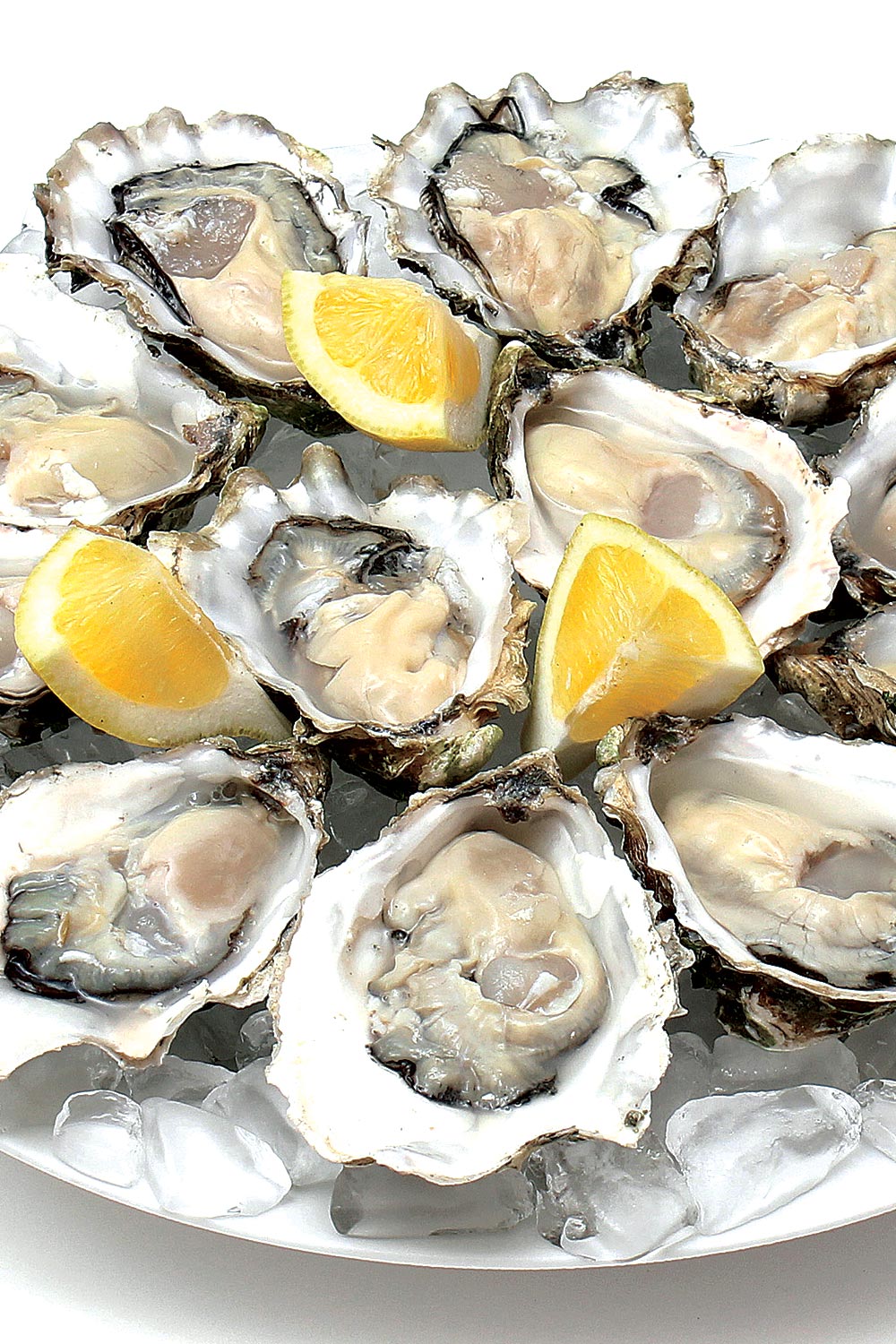 Ingredients
One to Two dozen freshly shucked Local Oysters; and their juices
55g (1/8th stick) European style butter (82% milk fat, and up)
10g (1 tablespoon) White truffle oil -optional
15g (1 tablespoon) finely minced shallot
1g (1/8th teaspoon) finely minced garlic
1 each fresh bay leaf or ¼ dried
Zest of ½ a Lemon, finely minced
30g (3 tablespoons) Lemon Juice
Tiny pinch of red pepper flakes
OPTIONAL: 30g (3 tablespoons) finely chopped anchovy- optional OR 30g (3 tablespoons) finely chopped black truffle
---
Directions
1st carefully shuck the oysters, separate the meat and their juices. And keep cold until ready to poach.
Clean and Reserve the shells for final presentation.
2nd In a heavy-bottomed stainless steel pot, melt 15g (1 tablespoon) of butter and truffle oil (if using). Add shallots and garlic and gently sweat until tender (do not allow to color). Next, add the bay leaf, red pepper flakes, lemon zest, and chopped anchovies (if using). Sweat the mixture for an additional 2 to 3 minutes, but do not allow to color.
3rd Add the fresh lemon juice and oyster juice and reduce the liquid until it is almost dry. Remove from the heat and whisk in the remaining butter. Pass the poaching liquid through a fine sieve, pour it into a small heavy-bottomed pot, and keep warm until you are ready to poach the oysters.
4th To poach the oysters, carefully heat the butter to 135°f-140°F.
Add the black truffle (if using) and the oysters. Carefully poach for about 10 minutes, or until the oysters are barely warmed through. Be sure not to overcook them.
To finish, place each poached oyster back into the shell, spoon a little of the poaching liquid onto each oyster and garnish with freshly cut chives and finely diced red onion. Serve immediately.