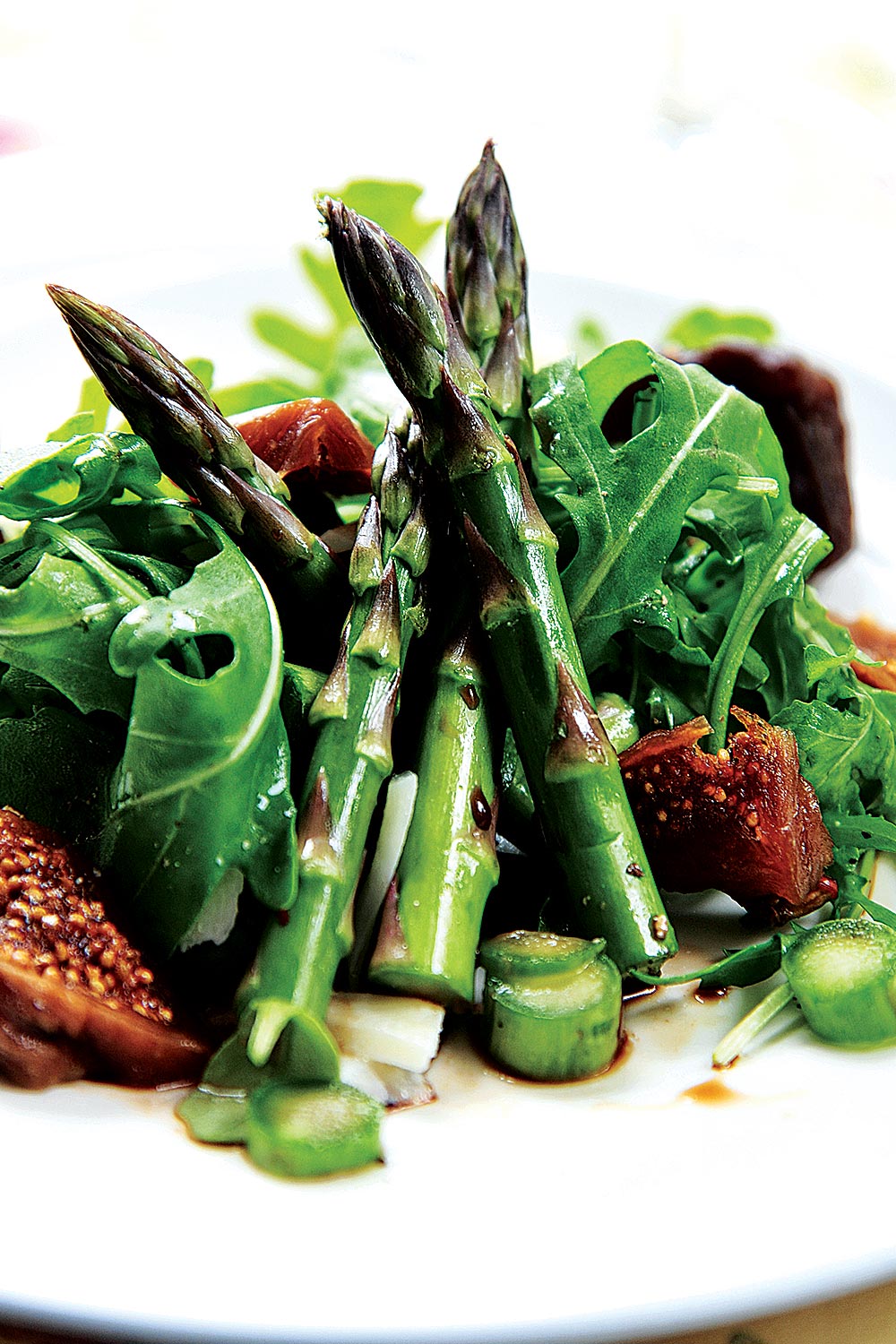 Ingredients
1ea kohlrabi
1bn asparagus
1/2# mizuna
1/2# arugula
10ea scarlett turnips
1ea watermelon radish
1ea daikon radish
Meyer Lemon-Honey Vinaigrette
2 1/2 Tbl. fresh Meyer lemon juice
2 tsp grated Meyer lemon zest
1 tsp Dijon mustard
1/2 tsp minced shallot
1/3 cup e.v.o.o.
1/3 cup salad oil
1/4 tsp kosher salt
sourwood honey to taste
---
Directions
For the mizuna & arugula
Wash in cold water, then spin in a salad spinner to dry and place on paper towels.
For the turnips & asparagus
Remove bottom half inch from asparagus.
Blanch separably in boiling salted water until tender. Once tender plunge into ice water to cool. Once cool through out cut turnips in half. Place both on paper towels with lettuces.
For the Radishes & kohlrabi
Cut each vegetable into small julianne and hold in cold water with a pinch of salt.
For the vinaigrette
Whisk together lemon juice, zest, mustard, and shallots in a small bowl.
Slowly drizzle oils into the lemon mixture while constantly whisking until all the oil is added and the vinaigrette is slightly thickened.
Season with salt and honey to taste.
Assembly
Place mizuna, arugula, asparagus, and turnips in a bowl and gently toss with the vinaigrette.  Lightly season with salt and black pepper.
Arrange on to a plate and be creative have fun with it.
Garnish with radish and kohlrabi.