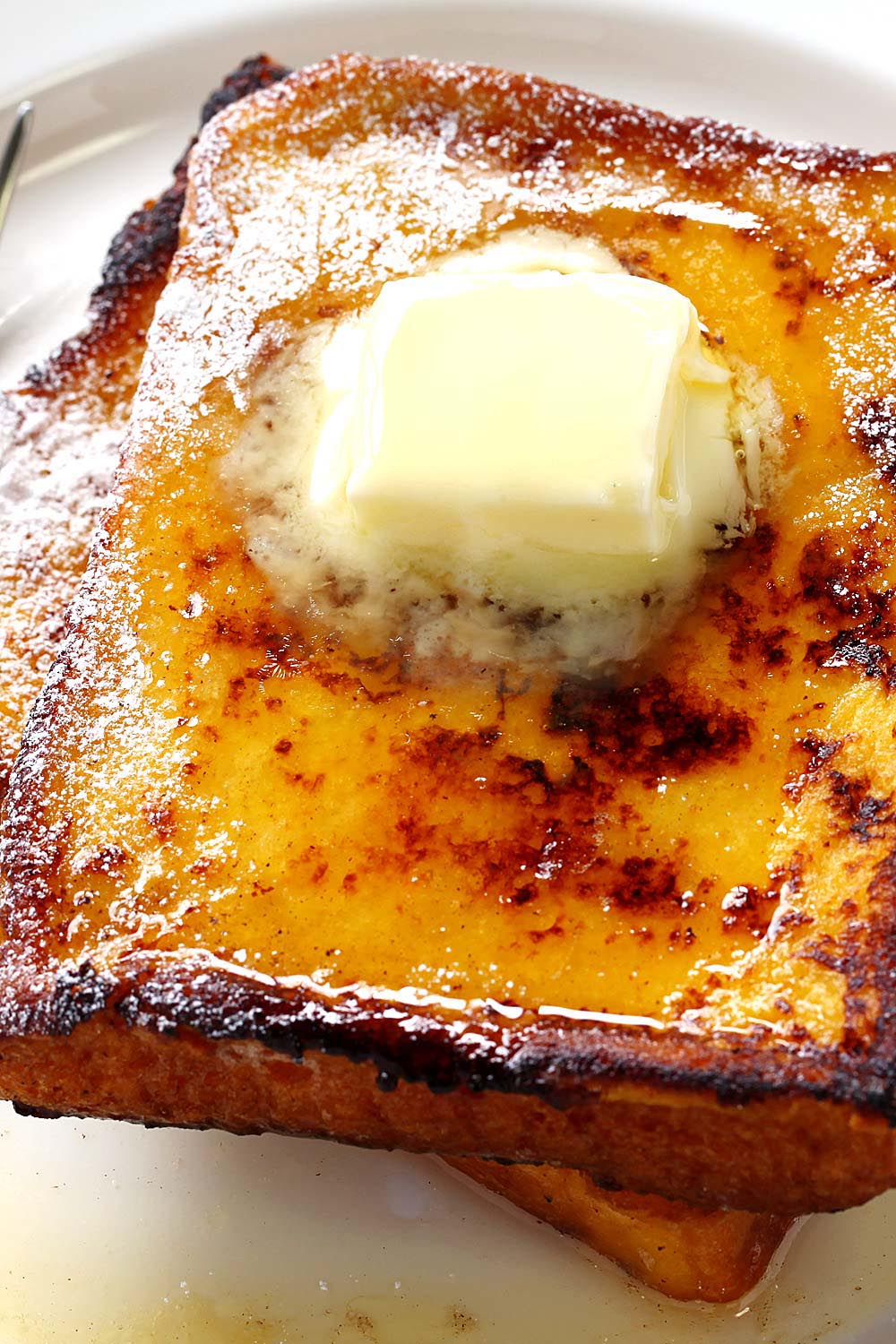 Ingredients
10-14 portions
20-28 ea Thick sliced Texas toast
1/2 lb. sugar
8 ea egg yolks
3 ea vanilla beans
2 cups heavy whipping cream
1 cup whole milk
---
Directions
Split the vanilla beans length wise and scrape the seeds out reserving the pods.
Whisk together egg yolks, sugar, and vanilla beans along with the pods. Slowly whisk in cream and milk.
Put mix in a plastic container and let sit for 24 hours.
Strain through a sieve, skim off the foam and stir with a rubber spatula to evenly distribute the vanilla bean seeds.
Pre-heat your skillet on medium heat, add vegetable oil just enough to coat. When the oil is hot dip your Texas toast in the custard mixture on both sides then put on the skillet.
Brown both sides remove from the skillet to the plate and serve.