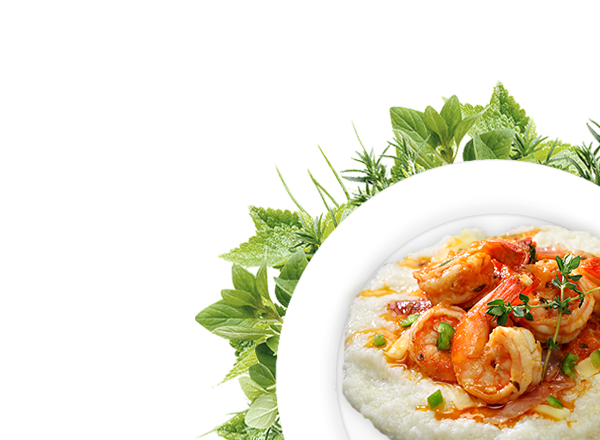 Ingredients
24 SC Shrimp, 21/25 P & D, tail off
3 tablespoons butter
½ cup sausage
1/2 cup fresh cut Monetta Farms asparagus
1/2 cup diced tomatoes
1 tablespoon fresh minced garlic
3 tablespoons Juniper Low Country Seasoning
For the grits:
2 cups whole milk
½ cup white stone ground Adluh grits
1/3 pound of unsalted butter
salt and pepper to taste
Low Country Seasoning
1 tbsp. Paprika
1 tbsp. Dried tarragon
2 teaspoons gran. Garlic
2 teaspoons kosher salt
2 teaspoons black pepper
1/4 teaspoon cayenne pepper
mix all ingredients in small bowl
---
Directions
Heat butter in skillet. Add sausage, asparagus, tomatoes to skillet and let cook about 4-5 minutes moving around in pan often then add garlic. Add shrimp and cook about 3 minutes. Sprinkle with spice and sauté about 3-4 more minutes till shrimp is cooked. Serve over grits.
For the grits:
Heat milk and butter over medium flame in a sauce pot. Once butter is melted add grits stirring well for the first 4 minutes. Turn down flame and continue cooking for approx. 40 minutes ,stirring often. Salt and pepper to taste. Cook until soft grit.