Blue Marlin Shrimp and Grits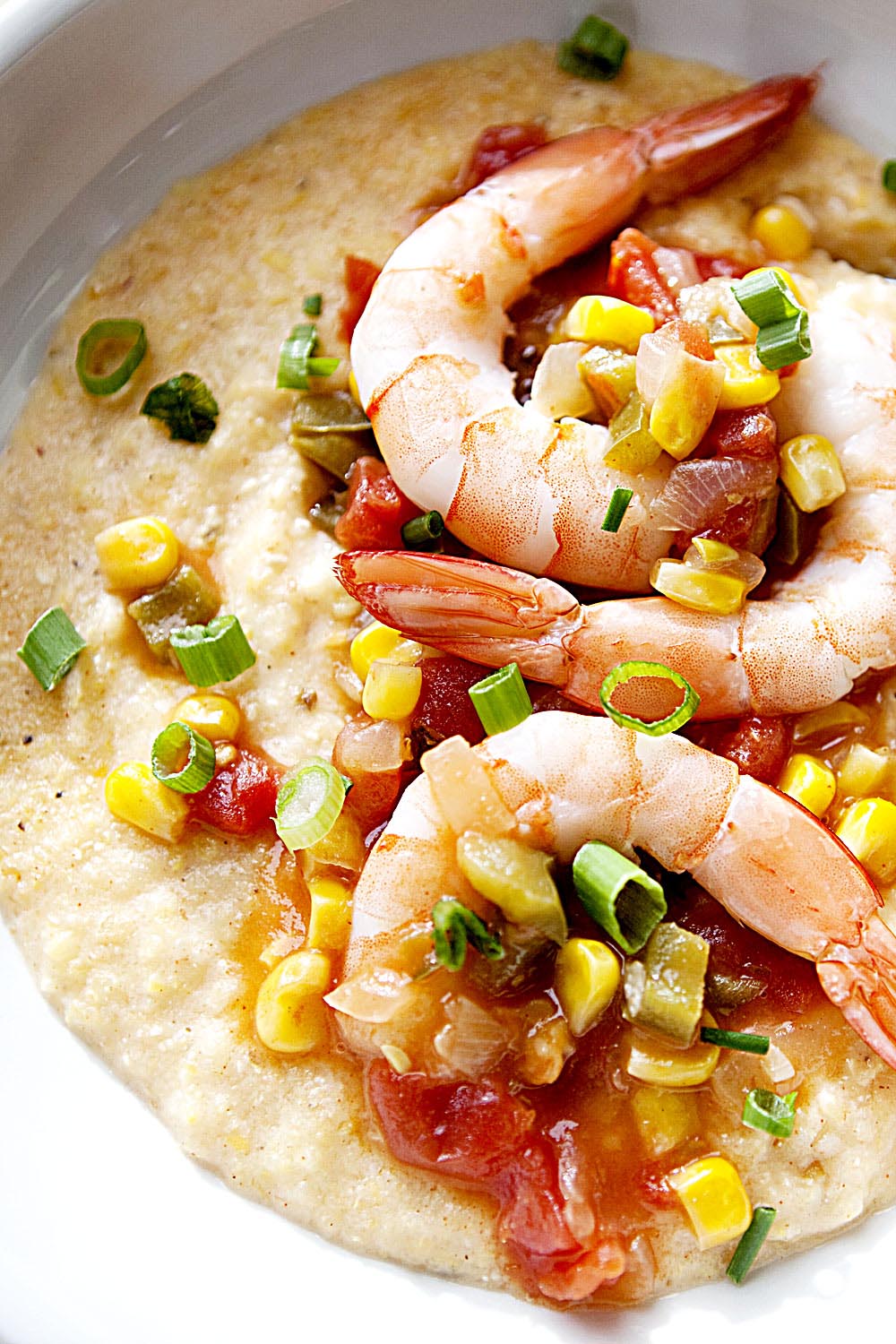 Ingredients
Per serving:
6 oz grits
4-8 oz cooked shrimp
1 oz andouille sausage
4 oz Tasso gravy
Grits
1/2 gallon chicken stock, or water and bouillon cubes to equal 1 gallon
1 oz kosher salt
1/2 tsp white pepper
14 oz stone ground Adluh grits
1 cup heavy cream
1 cup whole milk
Tasso Gravy
2 oz butter
3 oz Tasso ham, finely diced
2 oz A.P. flour
1 1/2 cups chicken stock, hot
1 tsp kosher salt
---
Directions
In a heavy bottom stock pot bring chicken stock, salt and pepper to a boil. Whisk in grits and reduce heat to medium low. Mix steadily until grits and liquid are combined. Cook for 30-45 minutes on medium low heat stirring frequently to prevent grits from burning to bottom of the pot. Once the grits begin to soften to the bite, whisk in milk and cream. Taste and adjust seasoning if needed.
If you have left overs you can pour into a shallow pan and refrigerate overnight and make grit cakes the next day. Cut grits with a cookie cutter, dredge in seasoned flour and pan fry on a griddle or sauté pan in butter or olive oil.
In a sauce pot melt butter and sauté the ham for 2 min. to release flavors. Whisk in flour and cook for 5 minutes stirring frequently to make roux. Slowly add hot chicken stock to the roux and whisk continuously to prevent lumps of flour. Simmer for 5 minutes and taste.
For the shrimp and sausage we use Carolina or gulf shrimp which ever we can get and serve 4 oz per person for lunch and 8 oz per person for dinner. We also sauté diced andoullie sausage with our shrimp to add some spice.
In sauté pan heat 2 oz butter until sizzling in pan, add andouille sausage 4 pieces per person and let cook for 1 minute so the sausage releases its fat and add the shrimp. Sauté the shrimp until they are translucent and then season with salt, pepper, old bay and fresh parsley.