Beet Salad With Sauteed Soft Shell Crab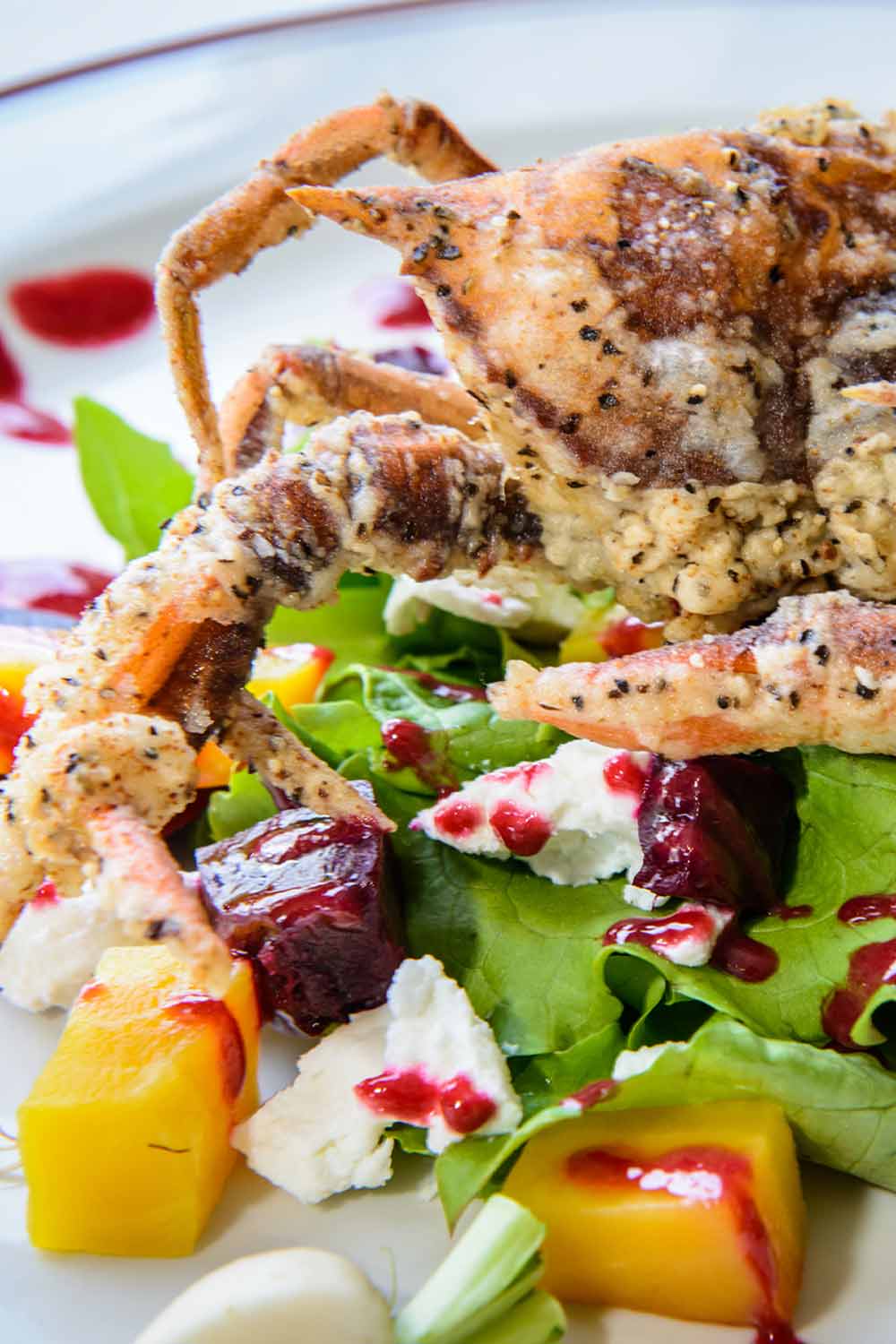 Ingredients
Beet Salad Ingredients:
6 beets (3 red, 3 gold)
2 cups loosely packed arugula
1 cup loosely packed mixed greens
1/4 cup goat cheese
Black pepper and kosher salt to taste
Your favorite balsamic dressing
2 tablespoons EVOO
---
Directions
Preheat oven to 350º. Rub beets with olive oil, salt and pepper. Place on a baking sheet and roast for 2 hours or until soft. Place beets in a paper grocery bag and close top so it is air tight. Peel beets and discard skin. Cut into desired size cubes. Season with salt to taste. Arrange arugula and mixed greens on a plate, top with beets, goat cheese and soft shell crab.
Soft Shell Preparation:
Remove belly plate, lungs and eyes. Dip in egg wash* mixture. Cover the crab thoroughly without pushing out the juices. Pan sauté until golden brown. Be careful not to cook too long as soft shells have a tendency to pop if overcooked.
*Egg Wash:
Whisk together: 6 whole eggs, 4 egg yolks and 6 tablespoons buttermilk