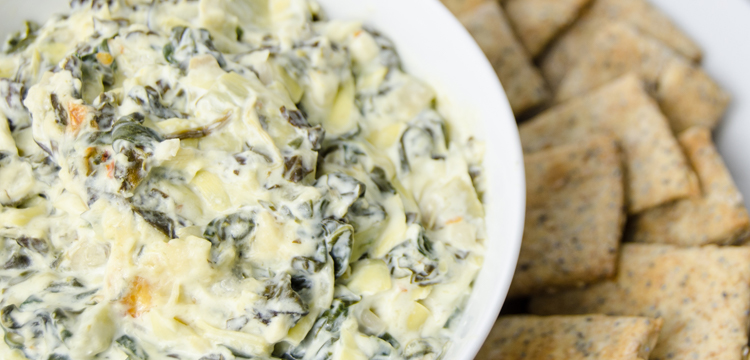 Ingredients
1 bunch Certified SC Grown asparagus
3 cloves garlic
5-6 ounces cream cheese, softened
2/3 cup parmesan cheese
½ tsp garlic powder
¼ tsp red pepper flakes
¼ tsp onion powder
¼ tsp salt
1 5 ounce package fresh baby spinach
1-2 tsp olive oil
2-3 ounces fresh mozzarella cheese for topping
---
Directions
Preheat oven to 350°.
Trim and rinse your asparagus stalks, then blanch or steam until tender.
In a food processor, combine the asparagus, garlic, cream cheese, parmesan cheese, garlic powder, onion powder, red pepper flakes, and salt. Blend until creamy.
In a well-seasoned cast iron skillet, saute entire package of spinach with a little bit of olive oil, then add your asparagus dip.
Fold together and top with fresh mozzarella and bake for 15-20 minutes, until bubbly.
Enjoy with your favorite dippers!