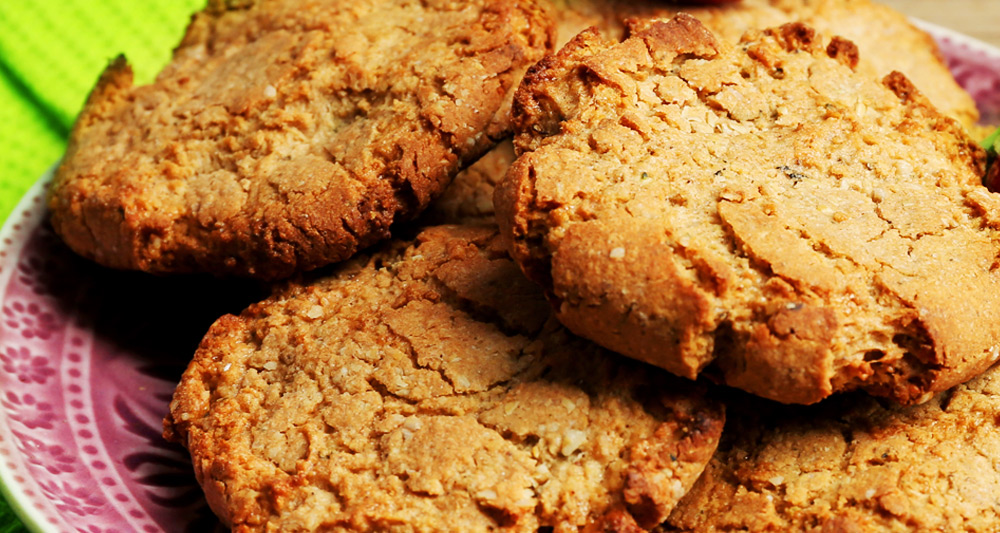 Ingredients
1 cup Adluh® all-purpose flour
1 tsp. ground cinnamon
¼ tsp. ground nutmeg
½ tsp. baking soda
¼ tsp. salt
½ cup unsalted butter, softened
½ cup light brown sugar
¼ cup granulated sugar
1 large egg
1 tsp. vanilla extract
1 ¾ cup old-fashioned rolled oats
1 medium Certified SC Grown apple
---
Directions
In a large bowl, mix together the flour, cinnamon, nutmeg, baking soda, and salt. Set aside.
Using a handheld mixer or stand mixer fitted with a paddle attachment, beat the butter, brown sugar, and granulated sugar until smooth. Add in the egg and vanilla, making sure to mix well after each ingredient.
Slowly add the dry ingredients to the wet ingredients and mix until just combined. Mix in the oats, then the chopped apple until fully combined.
Cover and refrigerate the dough for at least 30 minutes.
Preheat the oven to 350°.
Scoop two tablespoon sized pieces of dough onto the prepared baking sheets.
Bake at 350° for 12-14 minutes.
Remove from the oven and allow to cook on the baking sheet for about 5 minutes, then transfer the cookies to a wire rack to finish cooling.