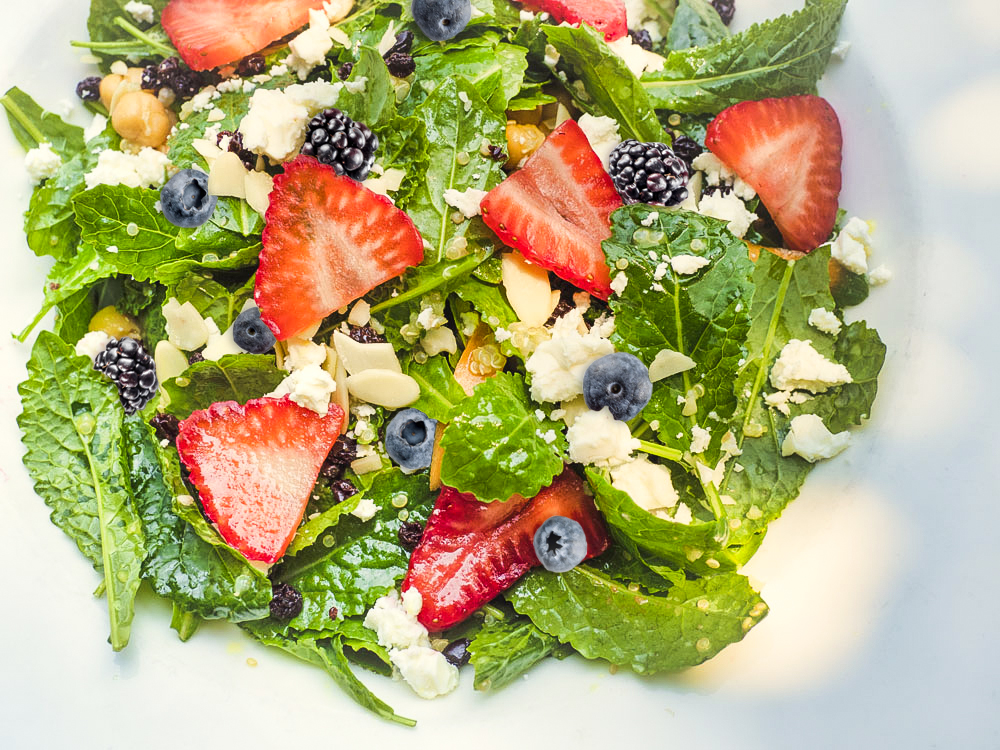 Ingredients
2 cups Certified SC Grown kale
1 cup Certified SC Grown strawberries, chopped
1 cup Certified SC Grown blueberries
1 cup Certified SC Grown blackberries
¼ cup sliced almonds
¼ cup feta cheese

Creamy Strawberry Poppy Seed Dressing:
⅓ cup plain Greek yogurt
½ cup Certified SC Grown strawberries, chopped
1 Tbsp. milk
3 Tbsp. sugar
4 Tbsp. cider vinegar
2 tsp. poppy seeds
---
Directions
In a large bowl, add kale, strawberries, blueberries, blackberries, sliced almonds, and feta cheese. Toss.
For the dressing, add the Greek yogurt, strawberries, milk, sugar, vinegar to a food processor or blender and pulse until smooth. Whisk in the poppy seeds.
Drizzle the desired amount over the tossed salad.