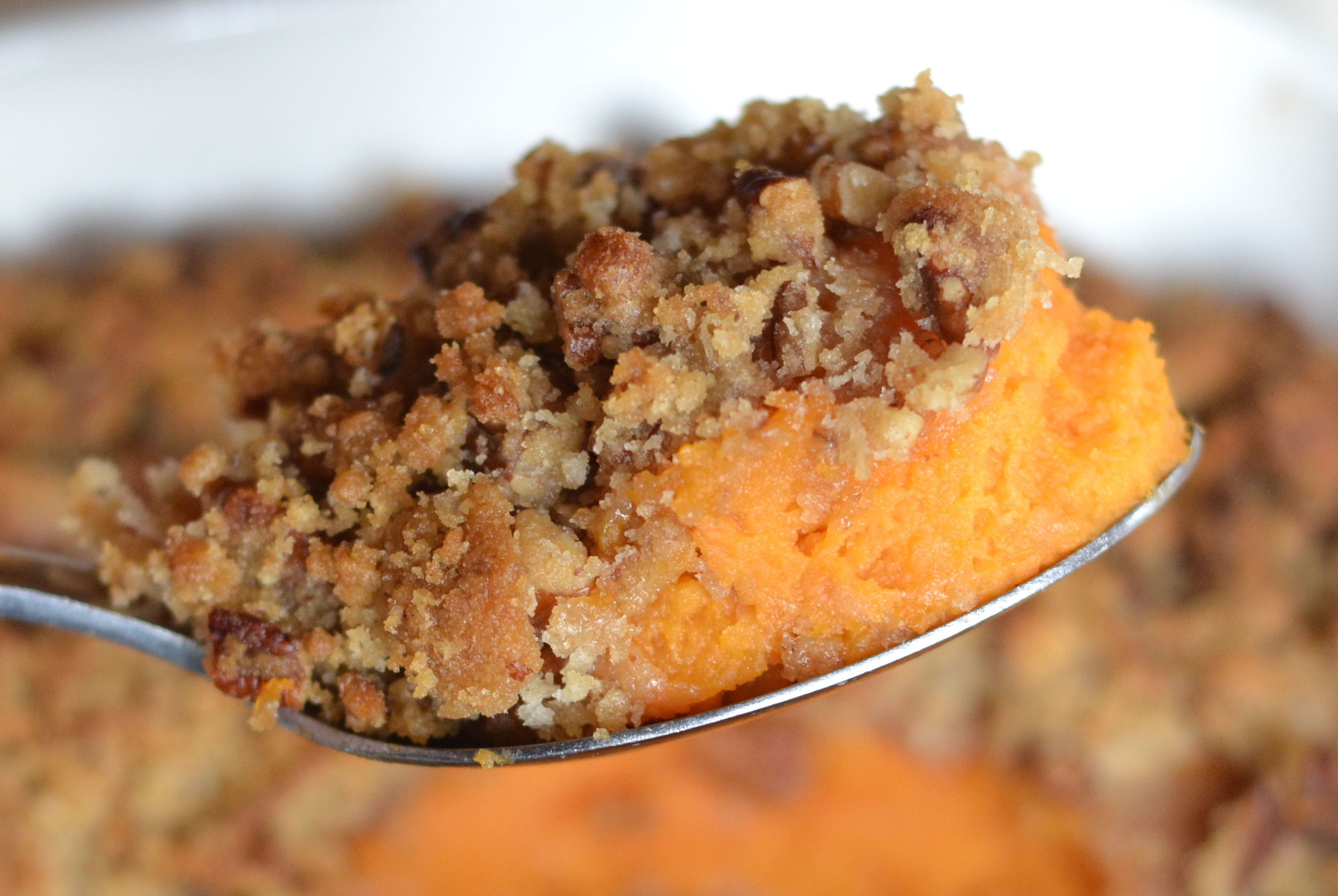 Ingredients
5 cups mashed Certified SC Grown sweet potatoes (5-6 medium sweet potatoes)
1 cup granulated sugar
12 tablespoons softened butter – divided
1 1/2 teaspoons vanilla extract
1/2 cup milk
2 Certified SC Grown eggs
1 cup brown sugar
1/2 cup all-purpose flour
1 cup chopped Certified SC Grown pecans
---
Directions
Preheat the oven to 350º F
Clean sweet potatoes and either bake or boil until fork tender.
Cool, peel and mash potatoes.
Mix in granulated sugar, 8 tbsp butter, vanilla, milk and eggs.
Pour sweet potato mixture into a 9×13 casserole dish.
For the topping:
Mix brown sugar, flour, pecans and 4 tbps butter.
Evenly spread the mixture over the sweet potatoes.
Bake at 350º F until browned (about 30 minutes).
If adding marshmallows, add in the final 10 minutes.
Remove and serve warm.
Recipe adapted from Add a Pinch.
To find in season Certified SC produce and products – visit CertifiedSCGrown.com.