Honey Glazed Watermelon Bites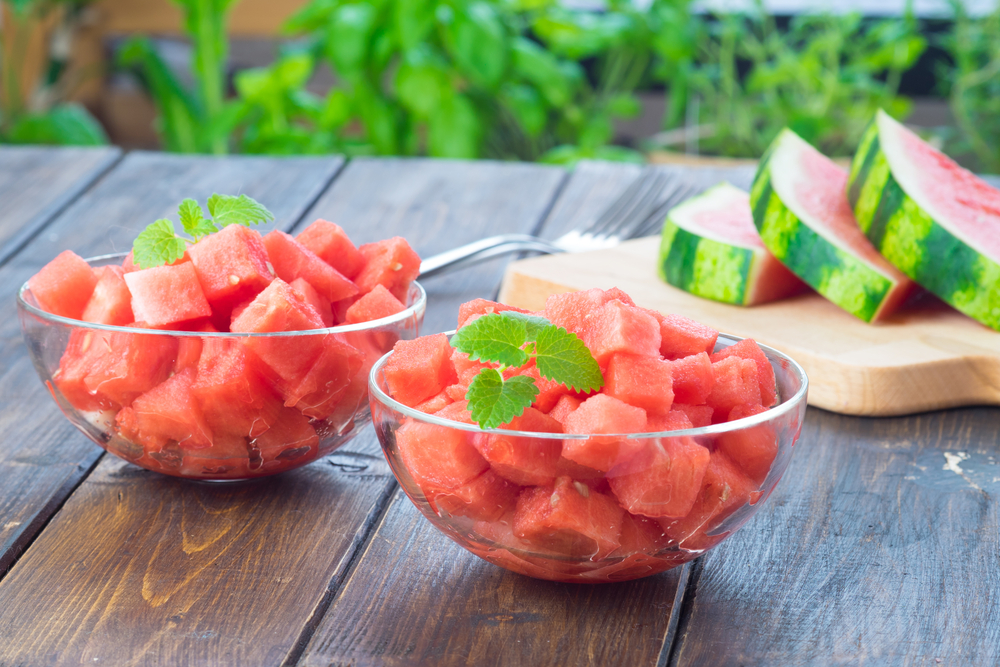 Ingredients
8 slices Certified SC Grown seedless watermelon
2 tablespoons Certified SC honey
Sea salt
Fresh ground pepper
---
Directions
Lightly sprinkle the watermelon wedges on both sides with salt. Stand the watermelon wedges on their edges on a rack over sink or pan and let them drain for 30 minutes.
Pre-heat the grill to high. After the watermelon has drained, rinse each piece under cold running water. Place each piece between two folded paper towels and gently but firmly press to remove excess water.
Brush the watermelon lightly on both sides with honey. Grill over high heat until grill marks formed and the melon is lightly softened, about 5 minutes. Remove from the grill and sprinkle with sea salt and a little fresh ground pepper. Serve and enjoy.