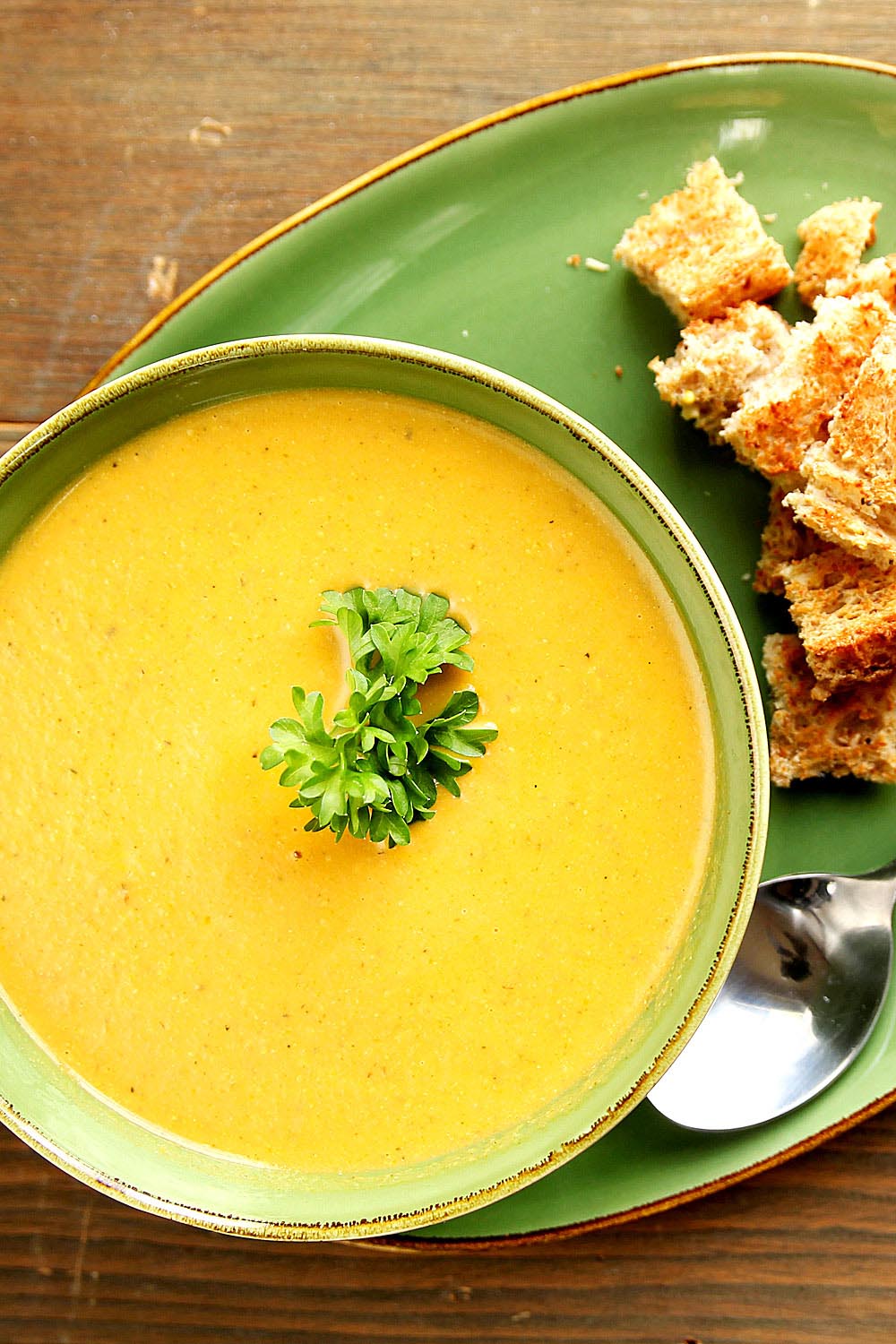 Ingredients
Squash Soup
8-10 each Heirloom Squash
1 each Yellow Onion
5 each Garlic Clove
3 each Leeks (white only)
3 each Shallot
½ quart Heavy Cream
¼ pound of Unsalted Butter
Tater Tot
2 each Idaho Potato
1 each Egg White
2 Tablespoons of Chopped Truffle
to taste- Black Truffle Oil
Melted Onion
2 each Vidalia Onion
2 Tablespoons of Water
¼ pound of butter
1 Tablespoon Fresh Chive
---
Directions
Mode of Preparation
Soup
1. Cut squash, onion and leeks ½ inch pieces. Thinly slice shallot and garlic.
2. Sweat the onion, leeks, shallot and garlic until translucent in butter
3. Add squash and cover.
4. Leave on very low heat for 10 minutes. Squash should have released water content; if so…
5. Add ½ quart of heavy cream and bring to a boil. Once liquid boils, pull pot off the stove and blend in a Vita-Prep and pass thru a chinois.
6. Season with salt to taste.
Tater Tot
1. Wash potato, then wrap in aluminum foil.
2. Roast at 400? for 40 minutes. The potatoes should not be cooked fully.
3. Cool potatoes in the refrigerator and then peel.
4. Shred thru the large side of a box grater
5. Wearing gloves and using your hands, add egg whites and chopped truffle.
6. Add truffle oil and salt to taste
7. Either deep fry the tots for 3 minutes at 400? or pan fry in clarified butter until all sides are golden brown.
Melted Onion
1. Julienne onions, place into a 2 quart sauce pot.
2. Add water and butter and cover.
3. Cook until very tender and translucent.
4. Slice chive and add to the pot.
5. Season to taste.
Presentation
1. Place a tablespoon of the melted onions in the center of the plate.
2. Stack 2 or 3 tater tots on top of the onions.
3. Pour the hot soup around the onion and tater tots…and tableside!