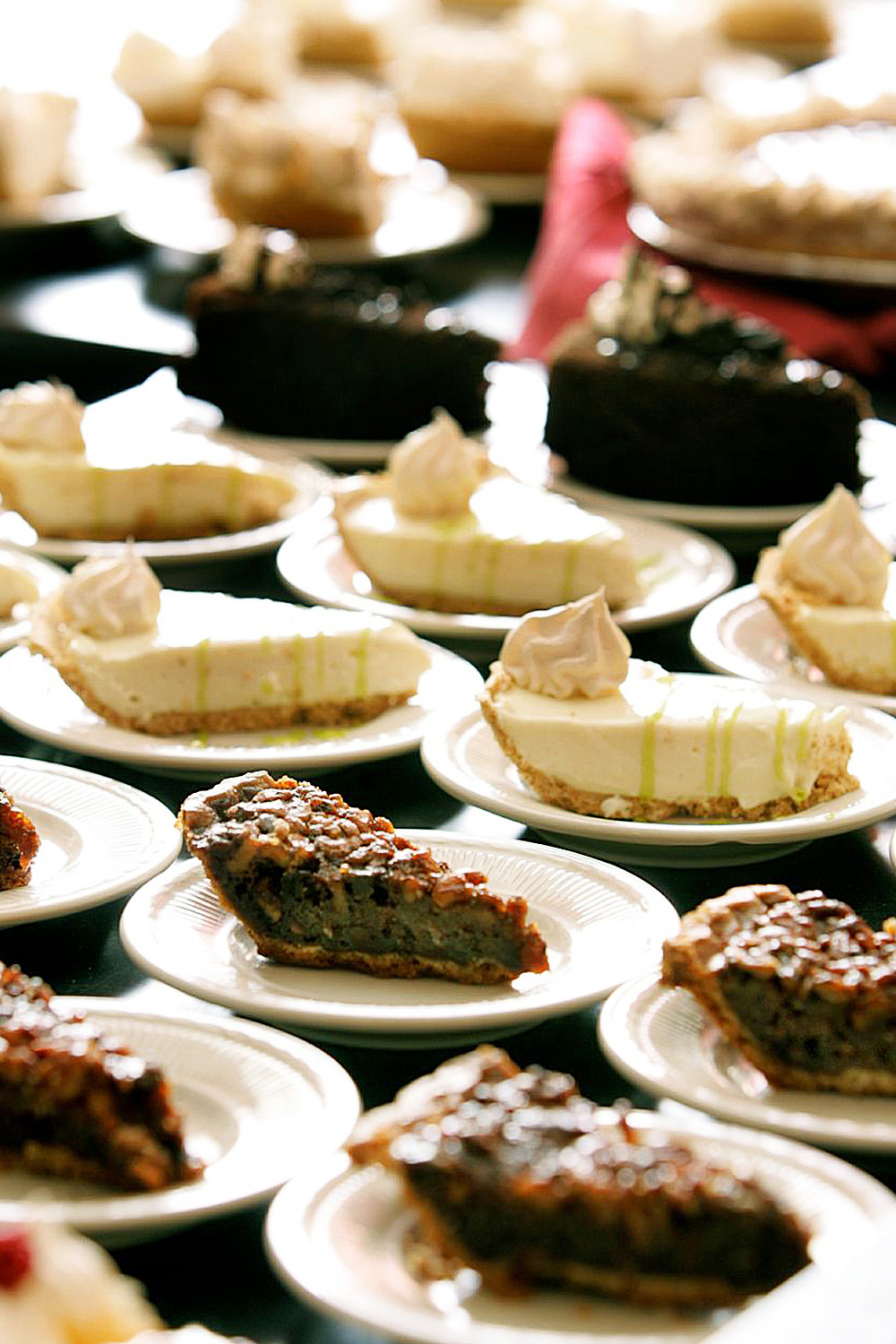 Ingredients
6 eggs
2 cups light corn syrup
1/2 cup light brown sugar
1/2 pound whole butter — melted
1 ½ cups walnuts
1 ½ cups chocolate chips
¼ cup vanilla
2 each 9 inch pie shells
---
Directions
Preheat oven to 325 degrees
In a large mixer, combine the eggs, corn syrup, sugar, and butter.
Using the whip attachment, mix the ingredients on low until well combined.
Portion the walnuts and chocolate chips evenly into the 2 pie shells, about ¾ cup for each pie.
Bake the pies at 325 for one hour.
The Chocolate Walnut Pies are now complete.