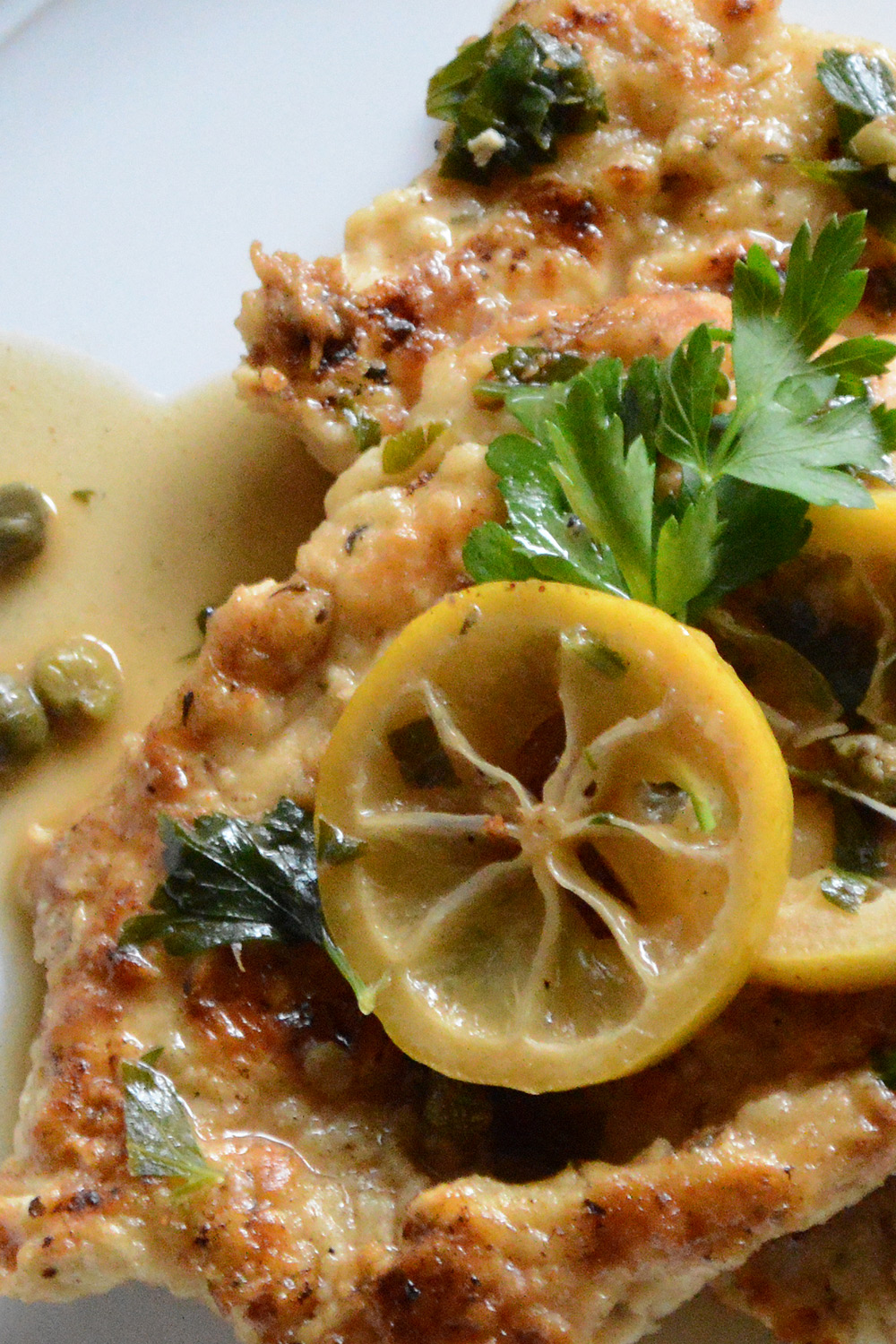 Ingredients
1 (8-12 oz) chicken breast cut into 4 oz cutlets
1 cup seasoned ap flour for dredging
1 teaspoon brined capers drained and rinsed
2 teaspoons unsalted butter
1 tablespoon olive oil
¼ bunch chopped parsley
1 cup low sodium chicken stock
½ cup halved cherry tomatoes (use local hydroponic when available.)1
½ of a lemon juiced
2 (4 oz) portions of pasta of your choice
---
Directions
Heat a large sauté pan with olive oil over medium high heat. Dredge the chicken cutlets into the flour and add the saute pan. Sear on each side to create a perfect "crust" remove the cutlets from the pan.
Add the chicken stock and "deglaze" the pan using a wooden spoon get all of the bits off the bottom of the pan and incorporate into the sauce. Add the capers and butter and simmer the sauce . Season with Salt and pepper. Add the cutlets back to the pan and add the lemon juice and tomatoes.
Finally add the pasta of your choosing the pan with the chicken and let the pasta absorb the sauce .
Serve the dish immediately to prevent the pasta for over cooking and getting "gummy"
Garnish with chopped Italian parsley.